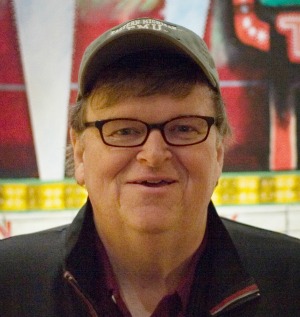 Michael Moore, Oscar and Emmy-winning director of films Roger & Me, Bowling for Columbine and Fahrenheit 9/11, will speak at Vanderbilt University, Tuesday, Oct. 4, at 7 p.m. in Langford Auditorium.
All tickets for this event have been sold.
Moore won an Academy Award for Bowling for Columbine and an Emmy Award for his series TV Nation. He also directed the 2007 documentary Sicko that he described as "a comedy about 45 million people with no health care in the richest country on earth."
In 2008 he released Slacker Uprising, the first feature length film to be released online, completely free. The film is a collection of footage from his tour of college campuses during the fall of 2004. Cameras followed him to 62 cities as he urged young people to vote for presidential candidate John Kerry.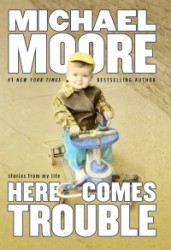 Moore is also a best-selling nonfiction author. His latest book, Here Comes Trouble, was released this month. His books have spent weeks on The New York Times hardcover non-fiction list. Stupid White Men and Other Sorry Excuses for the State of the Nation was awarded Britain's top book honor, British Book of the Year, the first time the award has been bestowed on an American author. Moore's other books include Dude, Where's My Country? Downsize This! Random Threats from an Unarmed American, and Adventures in a TV Nation, which he co-wrote with his wife Kathleen Glynn. He also authored the critically acclaimed Will They Ever Trust Us Again: Letters from the War Zone, a compilation of heart-breaking and inspiring letters Moore has received from soldiers in Iraq and from their families back home.
Moore was born in Flint, Mich., and at 18, was the youngest person ever elected to public office in the state of Michigan.