Shining a light on prostate cancer may save a life
by
Joan Brasher
Sep. 22, 2011, 3:53 PM
These days, just about anyone who sees a pink lapel ribbon knows it symbolizes breast cancer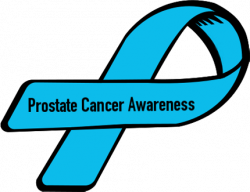 awareness. But a light blue ribbon? Well, that's another story. The symbol for prostate cancer awareness is far less recognizable than its feminine counterpart, just as the disease itself is far less in the public eye.
Why is this so? While women have embraced the fight against breast cancer, the majority of men who face prostate cancer (1 in 6 men will be diagnosed in their lifetime) are too embarrassed to even broach the topic with family members. More often than not, they avoid talking about it, put off getting tested, and when diagnosed, live in fear and silence.
The secrecy and shame surrounding this kiwi-sized reproductive gland unfortunately keeps men from getting the emotional and medical help they need.
Case in point: On Sept. 13, legendary Florida State football coach Bobby Bowden disclosed that for four years he kept his prostate cancer a secret from everyone but his family. He underwent treatment and is now cancer-free.
"I did not understand the significance of prostate cancer back then," he told USA Today. "… If I knew then what I know now, I would have considered it my moral duty to bring it out in the open. … Men are macho, they cover it up."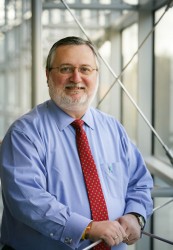 September is National Prostate Cancer Awareness Month, so what better time to bring this oft-scuttled topic to the forefront, said Dan McCollum, co-coordinator of access services at Vanderbilt's Eskind Biomedical Library and an eight-year survivor of prostate cancer.
McCollum, who shared his story in the Vanderbilt View in 2007, has a family history of the disease. Including himself, there have been eight men in his family diagnosed with prostate cancer, and two have died from it. That spurred McCollum to become a vocal activist for prostate cancer awareness, and he is doing all he can to bring the disease out of the shadows.
"For men who have not had prostate cancer, take this time to educate yourself," McCollom said. "Go to the doctor and discuss if you need to be tested, and if so, get tested."
So, how should one bring up this tricky subject with male friends or family members without clearing the room? McCollum says to get creative. Use a TV commercial to open the discussion. Give a friend a pamphlet from the doctor's office. Share your results after visiting the doctor. Or use a well-known personality's diagnosis as a conversation starter. Whatever it takes to get the word out is worth any awkwardness or potential embarrassment, he said.
"If you've gone through it, share your experience. Your openness and willingness to share might save a life."
For more tips and resources, visit the Vanderbilt-Ingram Cancer Center's prostate cancer webpage.