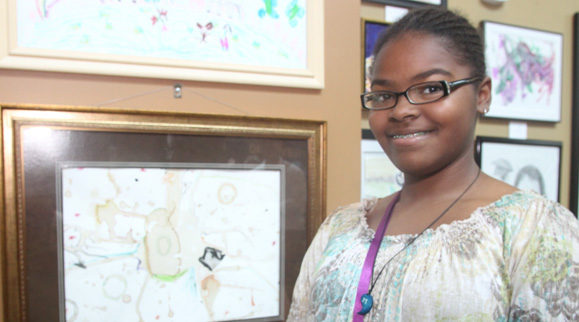 A crowd of Vanderbilt staff members, faculty and their families gathered Sept. 20 at Vanderbilt Health One Hundred Oaks' gallery wall, where the winners of the National Arts Program's Third Annual Exhibit and Competition were announced.
The event was open to all Vanderbilt employees and their families and was designed to give artists at all skill levels an opportunity to exhibit their work in a professional manner and compete for cash prizes.
Sponsored by the National Arts Program Foundation in cooperation with Vanderbilt University Medical Center, the exhibit was judged by professional artists and visual art professionals in Amateur, Intermediate, Professional and Youth classifications.
"The National Arts Program Employee and Family Art Show gives Vanderbilt a unique opportunity to showcase our employees' talents and passion," said Jenny Lewis, program coordinator for the Cultural Enrichment Program at VUMC. "The support we get from the NAP allows us to highlight multiple styles and mediums without sacrificing the high quality we are used to at the medical center. The employees and their families are incredibly grateful for the opportunity, and it is clearly one of our most popular exhibits."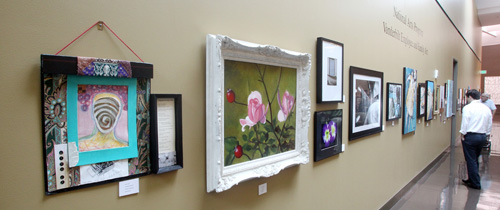 The event was free to enter, and entries could be in any medium, from oil paints to photography.
Best in Show went to 12-year-old Amina Trotter-Lockett, daughter of Midori Lockett, event planner for the Human Resources Organizational Effectiveness Team. She is a 7th grader at East Literature Magnet School and last year had one of her pieces selected for the Mayor's Arts Program Exhibit at the Frist Center for the Visual Arts. Her winning entry for the National Arts Program exhibit, "A Burst of Excitement," is a mixed media piece that includes coffee, ink and water colors.
"Amina has identified herself as an artist since she was about 3 years old," her mother said. "Her first formal art class was when she was 4 – an introductory class at Watkins School of Art. She is fortunate to have attended schools where the arts are encouraged and supported."
The awards ceremony was followed by a reception. The exhibit will be on display at Vanderbilt Health One Hundred Oaks through Jan. 3, 2012.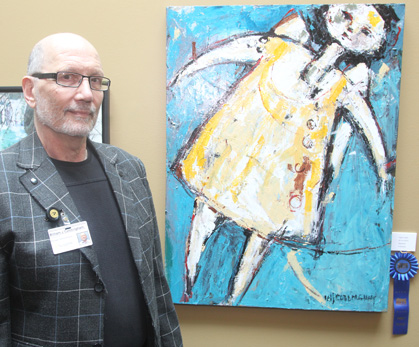 The winners are:
Best of Show
Amina Trotter-Lockett
A Burst of Excitement
Professional
1st place – W.J. Cunningham,
Angel in Yellow
2nd place – Barry Noland
Symphony
3rd place – William Arthur
Comes the Morning
Honorable Mentions: Jennifer Georgescu, Mary Gwen Bowen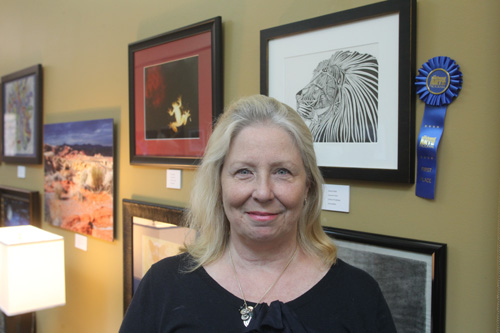 Intermediate
1st place – Jessamyn Davis
Saharan Ruler
2nd place – Katelyn Abernathy
Untitled
3rd place – Judit Pap
Foret Mystique
Honorable Mentions: Tiberiu Chelcea, Onika Lowry
Amateur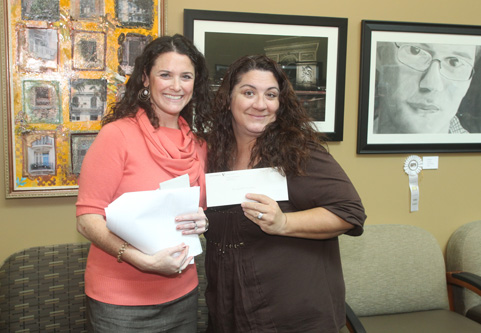 1st place – Bridgett Trivette
Blushing Angel
2nd place – Karin Sack
Eleutherian Mills, Washington, Delaware
3rd place – Lucas Bowers
Self Reflection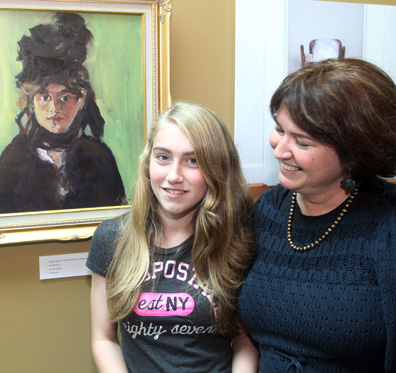 Teen
1st place – Ruby Blackman
Untitled
2nd place – Amanda Acevedo
Bows
3rd place – Danielle Long
Wild
Honorable Mentions: Zane Smith, Sage Loh

Youth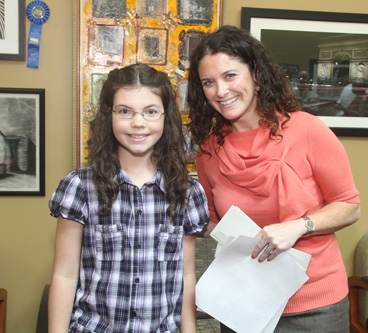 1st place – Shannon Long
Pixie in the Spring
2nd place – Christine Sylvester
Sweetie the Dog
3rd place – Trudy Zou
Boat Pier
Honorable Mentions: Caleb Brandes, Emily Boeing, Zoe Kendell, Lu Zeng, Lydia Brandes,  Kyra Kendall
For information on next year's competition, contact: Jenny Lewis
(615) 936-1234