Bob DiPiero, Al Anderson and Leslie Satcher to perform at Dyer Observatory
by
Chris Skinker
Sep. 20, 2011, 8:08 AM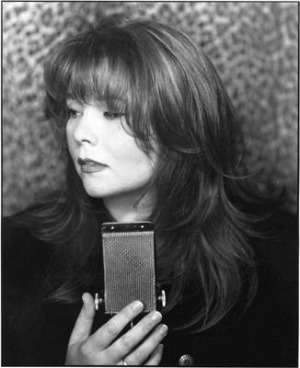 The Vanderbilt Dyer Observatory will host the fifth Bluebird on the Mountain concert on Saturday, Sept. 24, at 8 p.m.  The concert will feature singer- songwriters Bob DiPiero, Al Anderson and Leslie Satcher.  Gates will open at 6 p.m.
DiPiero, a 2007 inductee into the Songwriters Hall of Fame, has written decades of hits that cross musical genres.  His reign as a hit songwriter began in the 1980s with No. 1 songs recorded by the Oak Ridge Boys ("American Made"), Reba McEntire ("Little Rock") and Restless Heart ("That Rock Won't Roll"). Later No. 1 singles included recordings by Shenandoah, Vince Gill, John Anderson and George Strait. "Coming Home," from the 2011 film Country Strong starring Gwyneth Paltrow was nominated for an Academy Award and Golden Globe for Best Original Song for a film.
Anderson spent 22 years of his career as the guitarist for the New Rhythm and Blues Quartet (NRBQ), but has since rededicated his focus to his first love, country music.  Anderson is known for writing hits for artists such as Carlene Carter ("Every Little Thing"), Vince Gill ("The Next Big Thing" and "Don't Let Her Get Away"), Trisha Yearwood ("Powerful Thing") and Tim McGraw ("The Cowboy in Me").  Anderson also has an impressive output of albums post-NRBQ that includes Pawn Shop Guitars, After Hours and Got Myself in Trouble Again.
A Texas native, Satcher moved to Nashville within weeks of her first visit to the city in 1989. Over the past two decades her songs have been recorded by dozens of singers representing nearly every style within the country genre including honky-tonk, bluegrass and Americana. Just a sampling of the singers who have recorded her songs include George Jones ("What Would Waylon Do?"), Patty Loveless ("Everything but the Words"), George Strait ("High-Tone Woman"),  Jim Lauderdale ("What's on My Mind"), Merle Haggard ("Politically Uncorrect") and Bonnie Raitt ("You Remain").
A limited number of advance tickets for the remaining shows are available through Ticketmaster, which will add a handling fee. Tickets are $95 for a carload. No individual tickets will be available for the series. In the event of severe weather activity, check the Dyer Observatory calendar for updates the day of the concert.
The final show in this season's series is scheduled for Oct. 8.  Gates will open at 5:30 and the concert will begin at 7.
Visitors are encouraged to bring a blanket, lawn chairs and pack a picnic basket. After the show, visitors can linger to stargaze using the observatory's Seyfert telescope. No RV's or buses will be admitted.
Dyer Observatory is located at 1000 Oman Drive, off Granny White Pike between Old Hickory Boulevard and Otter Creek Road, near Radnor Lake. Directions are available at http://www.dyer.vanderbilt.edu/.
Built in 1953, Dyer Observatory was placed on the National Register of Historic Places in 2009. The property consists of the observatory, 1953 house and garage and 2006 Star Chamber. The observatory serves as a community resource for the teaching of science as well as a venue for public, private and corporate events.