Assistive Technology Fair Oct. 13
Sep. 20, 2011, 8:05 AM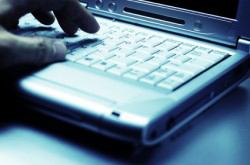 The Vanderbilt Kennedy Center is co-sponsoring an open house Oct. 13 to demonstrate various types of assistive technology. The Assistive Technology Fair will be from 12:30 to 5 p.m. in the Vanderbilt Kennedy Center, Room 241.
The fair aims to provide students, health care professionals, educators and other professionals an opportunity to learn about the latest in assistive technology. This open house will provide demonstrations of various types of assistive technology, including:
Aids for Daily Living

Communication

Computer Access

Control

Education

Recreation and Toys

Sitting/Positioning
Twenty-minute demonstrations will run every 45 minutes. The schedule is as follows:
12:30 p.m. – Communication: Go-Talk, Quick Talker and BoardMaker
1:15 p.m. – Education: Livescribe Smart Pen, Read & Write Gold, Solo 6
2 p.m. – Computer Access: Jaws, NaturallySpeaking, Zoomtext
2:45 p.m. – Recreation/Toys: Control demos and information about adapting toys, Switch Assessment, Selection and Mounting
3:30 p.m. – Overview of Assistive Technology Partners program: A collaborative effort between TAC and two special education classrooms (sponsored by the Technology Access Center and Disability Law and Advocacy Center)
4:15 p.m. – Reading Communication: Scan and Read systems: Intel Reader, Eye Pal Solo, Sara and off-the-shelf scanners
The event is sponsored by the Technology Access Center, Tennessee Disability Pathfinder and the Vanderbilt Kennedy Center's LEND, TRIAD and UCEDD programs.
Register here.
Contact: Megan Hart, (615) 875-5082
megan.hart@vanderbilt.edu