Yearlong series will address current sustainability topics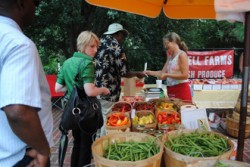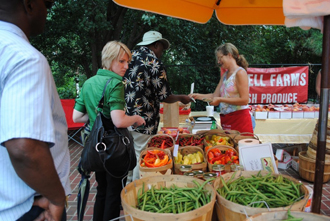 Starting this month, Vanderbilt's Sustainability and Environmental Management Office (SEMO) and the American Studies Sustainability Project are sponsoring a Green Bag Luncheon Series that focuses on the environment and sustainability both at work and at home. This academic year-long educational series features informal lunchtime discussions and workshops, from sustainable food and dining choices to backyard composting to utility savings at home and work and much more. Participants are invited to bring their lunch and learn about interesting ways to incorporate sustainability into everyday life.
The series kicks off Wednesday, Sept. 21, from noon to 1 p.m. in Sarratt 189. Stacey Kendrick, health educator at Health Plus, and Jeff Themm, Nashville Farmers' Market director, will offer a demonstration and tasting of several healthy and delicious recipes using fresh and local items from the weekly Vanderbilt Farmers' Market.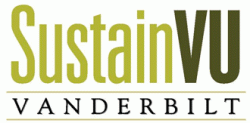 At each single session of the luncheon series, attendees will be entered into a drawing to receive one small giveaway relevant to that session's topic. At the end of the series, individuals who have attended three or more sessions throughout the year will be entered in a drawing to receive one of two larger giveaways.
All lectures and workshops are free and open to Vanderbilt community members.  Videos of all sessions will be posted on the SustainVU website.
For more information, a list of upcoming presentations and video of past presentations, visit SustainVU's Green Bag Luncheon Series page (information will be updated regularly).
For more information about Vanderbilt's sustainability program, visit SustainVU, become a fan of SEMO's SustainVU Facebook page, or contact SEMO at SustainVU@vanderbilt.edu or 322-9022.
Contact: SustainVU
(615) 322-9022