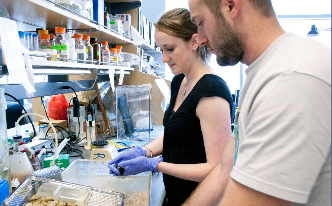 The Vanderbilt Diabetes Research and Training Center (DRTC) has funds available – up to $40,000 per year for two years – to support pilot studies in biomedical, epidemiological or behavioral research in the area of diabetes or obesity beginning April 1, 2012.
These funds are intended for new investigators with an interest in a career in diabetes or obesity research, for investigators from other fields willing to bring their research expertise to diabetes- or obesity-relevant research, for investigators currently in the diabetes area whose proposed research would constitute a new direction, or for clinical and basic researchers who propose a joint research project.
Application deadline is Dec. 5 at 4 p.m. Application forms and detailed instructions can be obtained from the DRTC P&F website.
Contact: Deborah Caplenor Brown
(615) 322-7990