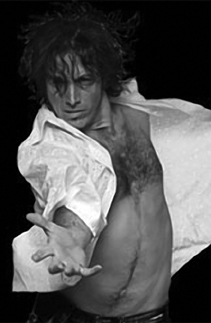 Great Performances at Vanderbilt kicks off its fall season with Spain's flamenco superstar and former dancer with the National Ballet of Spain José Porcel.
The event will take place Thursday, Sept. 22, at 7:30 p.m. in Langford Auditorium.
Porcel has assembled a troupe of his country's most acclaimed flamenco artists, renowned for performances that radiate emotion, vitality and intensity. Don't miss this explosive program of evocative choreography performed by Porcel and his multi-member company.
Tickets for the performance are on sale now at the Sarratt Box Office and Ticketmaster.
Single ticket prices are $30-$40 for individuals, $18 for VU faculty/staff, $10 for all area students/children with a valid ID and $5 for VU students. Subscription packages are still available, as well as the convenient FLEX Pass with deep savings. Call (615) 322-4230.
A master class with Porcel will be offered through the Vanderbilt University Dance Program on Wednesday, Sept. 21, from 5:30 to 7 p.m. in Memorial Gym's Studio C. It is free to any Vanderbilt Dance Program participant and $10 for non-Vanderbilt dance students. For more information on the master class, call (615) 322-2471.
Contact: Bridgette Kohnhorst,
(615) 322-2471