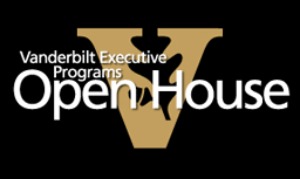 The Vanderbilt Owen Graduate School of Management is holding an open house Saturday, Oct. 1, to offer prospective students an opportunity to learn about degree and non-degree programs for working professionals.
Participants will be able to sample a class and discuss career goals with admissions and program experts.
"Our executive programs are designed to help people across a variety of industries take their careers to the next level," said Tami Fassinger, Owen's associate dean for executive programs.
Programs include:
What: Vanderbilt Executive Programs Open House
Date: Oct. 1, 2011
Time: 8:30 a.m. – 12:30 p.m. (A light breakfast will be served from 8:30-9 a.m.)
Where: 401 21st Ave. South, Nashville, Tenn.; Management Hall on the Vanderbilt Campus. Free parking available.
Information: Visit www.VanderbiltExecutive.com or call 615-322-3120