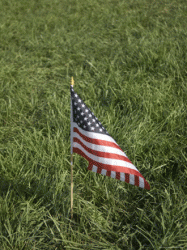 Richard McGregor, associate professor of religious studies, Dana Nelson, the Gertrude Conaway Vanderbilt Professor of English and American Studies, and Thomas Schwartz, professor of history, will examine "The 10-Year Shadow of 9/11: How Would America be Different Without It?" during a roundtable discussion Sept. 13.
The event is scheduled from 6:30 to 8 p.m. in the auditorium of the John Seigenthaler Center. Gene Policinski, senior vice president and executive director of the First Amendment Center, will moderate.
The panel is the inaugural event of the new Interdisciplinary Roundtable Series, a partnership between Vanderbilt's Office of Active Citizenship and Service and the First Amendment Center. The series will explore issues of topical concern to the Vanderbilt community from perspectives across the disciplines, convening once each semester.
The event is free and open to the public and a reception will follow. Please RSVP for the reception to martha.l.dale@vanderbilt.edu or (615) 343-7878.
The John Seigenthaler Center is located at 1207 18th Ave. S. Parking is available at the covered lot across the street from the center.
Contact: Martha Dale, (615) 343-7878
martha.l.dale@vanderbilt.edu