Media Inquiries
Latest Stories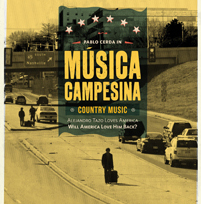 Música Campesina, a film created by renowned chilean filmmaker Alberto Fuguet and Vanderbilt film students over the course of a week in May 2011, will be screened at Sarratt Cinema on Wednesday, Sept. 7 at 7 p.m. The event, which is free, is part of the International Lens Series.
The work features actor Pablo Cerda (Velodrome) as a Chilean man trying to get his bearings in Nashville. Since the production wrapped, the film has received notoriety on the film festival circuit, and has been described as modern and more accurate take on the city than Robert Altman's Nashville.
Read Fuguet's description of the filmmaking process in this week's Nashville Scene.