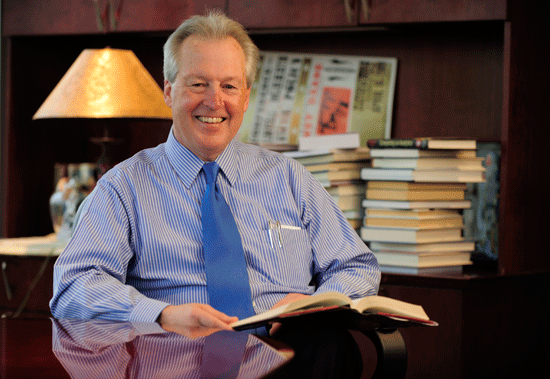 James Bradford, dean of the Owen Graduate School of Management, has been named to the board of directors of Cracker Barrel Old Country Store.
Vanderbilt's Department of Mathematics is headquarters to Constructive Approximation, an internationally recognized mathematics journal recently ranked 10th out of 277 journals by Journal Citation Reports.
Tom Elasy, medical director of the Vanderbilt-Eskind Diabetes Clinic, has been named director of the Division of General Internal Medicine and Public Health. He replaces Bob Dittus, who has been named associate vice chancellor for public health and health care and senior associate dean for population health sciences at VUMC.
Earl Fitz, professor of Portuguese, Spanish and comparative literature, and wife Julianne have established the Fitz Family Fund for Brain Cancer Awareness and Research through the Community Foundation of Middle Tennessee. The fund will facilitate brain cancer awareness activities at Gilda's Club Nashville and brain cancer research efforts at the Vanderbilt-Ingram Cancer Center.
Derek Greene has been named interim head women's soccer coach following the retirement of Ronnie Woodard.
Natasha Halasa, assistant professor of pediatrics, and Jeff Gowdy, an instructor for the Owen Graduate School of Management's Executive Development Institute, are among this year's Emerging Leaders honored by the Nashville Area Chamber of Commerce and YP Nashville.
Katherine Hartmann, deputy director of the Institute for Medicine and Public Health, has been named associate dean for clinical and translational scientist development.
Larry May, the W. Alton Jones Professor of Philosophy, has authored Global Justice and Due Process, published by Cambridge University Press.
Richard Milner, associate professor of education, has been named senior editor of Urban Education, which publishes hard-hitting, focused analyses of critical concerns facing inner-city schools and provides thought-provoking discussions on key issues from gender-balanced and racially diverse perspectives. Milner is the third editor since the journal's inception in 1964.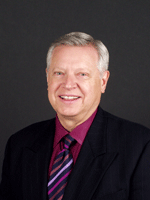 David Mohning, executive director of the Office of Student Financial Aid and Undergraduate Scholarships, has been recognized by the National Association of Student Financial Aid Administrators with the NASFAA Special Recognition Award for long-term service as chair of the NASFAA Financial Affairs Committee, and with the NASFAA Leadership Award, given to an individual who demonstrates high integrity and leadership and has made significant contributions to and supported the goals and objectives of the association.
Kenny Moore, assistant director of The Commons Center, has been elected president of the University Staff Advisory Council; Anna Thomas, assistant director of Parents and Family Programs in Development and Alumni Relations, has been elected vice president and president-elect; Laura Crowell, administrative manager for the Provost's Office of Finance and Administration, has been elected secretary; and Eric Jones, director of ticketing in the athletic department, has been elected treasurer. All will serve from July 2011 to June 2012.
Carol Swain, professor of political science and law, has authored Be the People: A Call to Reclaim America's Faith and Promise, published by Thomas Nelson.
Steven Tepper, associate professor of sociology and associate director of the Curb Center for Art, Enterprise and Public Policy at Vanderbilt, has authored Not Here, Not Now, Not That! Protest over Art and Culture in America, published by the University of Chicago Press.
Vanderbilt was named one of America's top 100 universities by Forbes magazine.
Vanderbilt was ranked seventh among medium-sized schools as a "top contributor" to Teach for America.

Vanderbilt University Medical Center was ranked 14th on the 2011-2012 "Best Hospitals Honor Roll" by U.S. News and World Report; has been named among the nation's 100 "most wired" hospitals and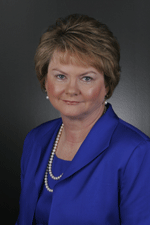 health systems by Hospitals and Health Networks magazine; and has been re-accredited as a CEO Cancer Gold Standard employer for 2011 by the CEO Roundtable on Cancer.
Betsy Weiner, senior associate dean for informatics at Vanderbilt University School of Nursing, has been appointed to the Bipartisan Policy Center's Task Force on Delivery System Reform and Health Information Technology, a Washington, D.C.-based think tank.