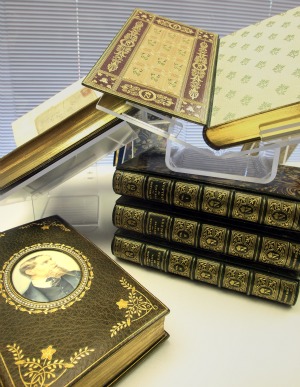 Beautiful books as works of art is the theme of a year-long exhibit at the Jean and Alexander Heard libraries, while the intersection of text and image in contemporary art is the focus of the Vanderbilt Fine Arts Gallery's latest offering.
A joint opening reception for "The Book as Art: Beautiful Books" and "Reading Pictures: Text and Image in Contemporary Art" will take place Sept. 8 from 5 to 7 p.m. in two locations – the library's Special Collections, 419 21st Ave. S.,  and Cohen Memorial Hall, 1220 21st Ave. S.
"Drawn from the library's more than 3.5 million volumes, 'The Book as Art' offers a dazzling display of fine books from nine centuries of bookmaking," Connie Vinita Dowell, dean of libraries, said.
The library exhibit, with about 150 books, spans from 1480 to 2011, according to Kathy Smith, associate director of Special Collections. "This exhibit showcases the real gems of our collection and expands the entire breadth of what we know as printing," Smith said. A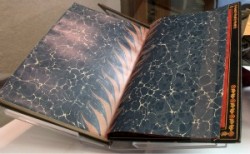 13th-century Latin manuscript on vellum is illustrated with gold leaf and brilliant colors. Meanwhile, some books are encrusted with sapphires, pearls and other fine jewels. There are even book covers inset with watercolors on ivory miniatures.
"These exhibits are designed to encourage viewers to think about where one art form ends and another begins," said Celia Walker, director of special projects. "The idea that a book can be a beautiful artwork is a centuries old tradition that forms the basis for today's artists' books.These unconventional volumes, gathered from the world's fine presses, demonstrate the attention to text, image, paper, typography and binding that characterizes all truly beautiful books."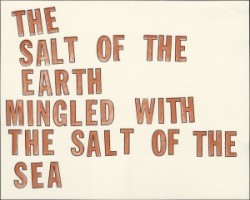 In addition to the display in Special Collections, three satellite presentations include: "The Book as Art: Sacred Texts" at Divinity Library, "The Book as Art: Children's Literature" at Peabody Library and "The Book as Art: Musical Notation" at The Martha Rivers Ingram Center for the Performing Arts.
"Reading Pictures" examines the intersection of text and image in contemporary art through more than 50 examples from the Fine Arts gallery's collections, according to Joseph Mella, museum director.
"While an affinity between poetry and painting can be found in antiquity, it was not until the beginning of the 20th century that poets began to explore the visual qualities of their poems," Mella said, "In addition, painters began to incorporate typography and appropriated text in their paintings."
He said that during the 1950s, artists began to explore principles of concrete poetry, which considers the poem to be built up of verbal, vocal and visual properties. Then in the 1960s and '70s, artists associated with conceptual art often made use of text where the medium became an idea or concept.
Featured artists in "Reading Pictures," some in collaboration with writers or in response to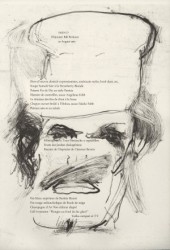 existing text, include Thomas A. Clark, Jim Dine, Lesley Dill and Jack Werner Stauffacher.
The joint opening reception is free and open to the public. Reception parking is available for the library exhibit in the Wesley Place Garage at the corner of 21st Avenue South and Scarritt Place as well as Lot 6B on 21st Avenue South. Reception parking for the exhibit at Cohen is available in Lot 95, between Dixie Place and Medical Center Drive.
"Reading Pictures" will be on display through Sept. 30 at Cohen Memorial Hall, For more information, call 615-322-0605.
"The Book as Art" will be on display through Aug. 12, 2012, at four Jean and Alexander Heard libraries. For more information, call 615-322-7100.
High-resolution images are available upon request.