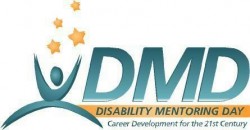 Vanderbilt employees are being sought to mentor individuals with disabilities by allowing them to job shadow for a day.
"Disability Mentoring Day at Vanderbilt: A job-shadowing opportunity for jobseekers with disabilities" is scheduled from 8 a.m. to 3 p.m. Wednesday, Oct. 5.
The event is part of a national job-shadow and career exploration program designed to link students and jobseekers with disabilities to employers interested in fostering a more diverse work culture and/or hiring people with disabilities.
To apply to be a mentor, visit: http://j.mp/roIUrq.
The event is sponsored by the Vanderbilt Kennedy Center for Excellence in Developmental Disabilities; Vanderbilt Human Resources; the Vanderbilt Equal Opportunity, Affirmative Action and Disability Services Department; the Tennessee Division of Rehabilitation Services; UT Corporate Connections; the Vanderbilt Patient Return to Work Program; Next Steps at Vanderbilt and Project Opportunity.
Contact: Courtney Taylor, (615) 322-5658
courtney.taylor@vanderbilt.edu