Media Inquiries
Latest Stories
Owen Jones leads $4.85 million grant for new Research Network on Law and Neuroscience
---
Vanderbilt University has been awarded a $4.85 million grant from the John D. and Catherine T. MacArthur Foundation to manage the newly established MacArthur Foundation Research Network on Law and Neuroscience.
The MacArthur Research Network on Law and Neuroscience is examining multiple effects of modern neuroscience on criminal law and trying to make neuroscience accessible and beneficial to America's courtrooms. The network will be led by Vanderbilt professor Owen Jones, who is one of the nation's few professors of both law and biology.
Main Research Focus
The new Research Network addresses a focused set of problems in criminal justice:
Mental States: Assessing probable mental states of defendants and witnesses, such as the defendant's most likely state of mind when he committed a past bad act.
Capacity: Assessing a defendant's capacity for self-regulating his behavior or self-control.
Evidence: Assessing whether, and if so how, various kinds of neuroscientific evidence should be admitted and evaluated in individual cases.
Within these categories, researchers will conduct brain imaging and other studies to examine hot button issues such as detecting deception; detecting recognition; cognitive and brain development in adolescents; and when neuroscientific evidence, such as fMRI brain scans, should and sometimes, importantly, should not be admissible in court.
---
How the Network Works
The network represents a distinct second phase of a research initiative titled The Law and Neuroscience Project, which launched in 2007. The first phase, which was co-directed and later directed by Jones, was funded by a $10 million grant from the MacArthur Foundation. It was a four-year broadly exploratory collaboration among faculty at Vanderbilt and more than two dozen leading universities.
Phase two, which includes a diverse team of legal and scientific researchers from more than a dozen highly respected universities including Vanderbilt, will pursue the most productive leads developed in phase one, narrowing its focus to a tightly knit set of high-impact studies.
"This is one of the finest interdisciplinary, inter-university law and science teams ever assembled," said Vanderbilt University Chancellor Nicholas S. Zeppos. "[rquote]Vanderbilt is proud to lead the next phase of research at this challenging, dynamic and legally important intersection."[/rquote]
Major Effects of Law and Neuroscience on Criminal Law
Understanding the interaction between the two seemingly disparate fields of law and neuroscience has important implications for criminal justice. Jones believes that recent developments in neuroscience have had two major effects.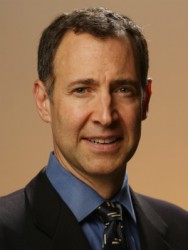 "First, lawyers in both criminal and civil contexts are increasingly bringing neuroscientific evidence to the courtroom, offering testimony and graphic images about the structure and function of human brains. This has created sharp new challenges for judges as they decide whether to admit such highly technical evidence and as they weigh the value of the evidence against its potentially prejudicial effect on juror deliberation," said Jones, New York Alumni Chancellor's Chair in Law and professor of biological sciences at Vanderbilt.
"Second, the dramatic expansion of new imaging and analytic techniques has generated the hope that neuroscience, properly deployed, might help to further the goals of criminal justice," added Jones.
Jones believes that brain-imaging techniques may, among other things, offer a useful window into a person's capacity to have behaved differently than he did, when he performed a bad act.
Participating Researchers
The network members include:
Owen D. Jones, Vanderbilt University
Richard J. Bonnie, University  of Virginia
BJ Casey, Cornell University
David L. Faigman, University  of California, Hastings
Martha J. Farah, University  of Pennsylvania
Stephen J. Morse, University  of Pennsylvania
Morris Hoffman, Second Judicial District Court, State of Colorado
Read Montague, Virginia Tech & University College, London
Marcus E. Raichle, Washington University
Elizabeth Scott, Columbia University
Laurence Steinberg, Temple University
Anthony D. Wagner, Stanford University
Gideon Yaffe, University  of Southern California
The MacArthur Foundation supports creative people and effective institutions committed to building a more just, verdant and peaceful world. In addition to selecting the MacArthur Fellows, the foundation works to defend human rights, advance global conservation and security, make cities better places and understand how technology is affecting children and society. More information is at www.macfound.org.