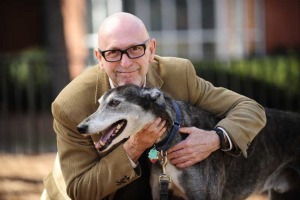 Associate Professor of Musicology at the Blair School of Music Jim Lovensheimer will present "Why Musicals Matter" on Sept. 6 at Vanderbilt University as part of the 2011-12 Chancellor's Lecture Series. Lovensheimer will illustrate how we can learn a lot about ourselves as a society by paying attention to the entertainment we choose.
A reception will be held at 4:30 p.m. in the Ingram Hall Lobby at the Blair School of Music. The lecture will follow at 5:30 p.m. in Turner Hall, also located at the school. The event is free and open to the public. Seating is limited and available on a first-come, first-seated basis. Complimentary self-parking is available in the South Garage, on Children's Way between 23rd and 24th avenues south.
The format for today's modern musicals can trace its roots to 19th century musical theater – a combination of the spoken word, dance and music. Lovensheimer's lecture will focus on how musicals are not mere entertainment with witty lyrics and catchy melodies, but are a vehicle for providing serious commentary on social and political issues of contemporary times.
Lovensheimer worked in professional theater after studying musical theater performance at the University of Cincinnati College-Conservatory of Music.  In 1990, he earned a bachelor of music with a major in music history from the University of Tennessee, Knoxville, and a master of art and Ph.D. in music with an emphasis of musicology from Ohio State University. He joined the Vanderbilt faculty in 2002. In 2008 he received the Chancellor's Cup, one of Vanderbilt's most prestigious faculty awards. That same year he was also awarded the Ellen Gregg Ingalls Award for Excellence in Classroom Teaching at the Spring Faculty Assembly.
Lovensheimer is the author of South Pacific: Paradise Rewritten (Oxford University Press, 2010), an exhaustive study of the Rodgers and Hammerstein Pulitzer Prize and Tony Award-winning blockbuster that made its Broadway debut in 1949. That work launched Oxford's new Broadway Legacy Series, for which Lovensheimer will also be contributing a critical study of legendary librettist and lyricist Oscar Hammerstein II.
He has written numerous book chapters, journal articles, conference papers and encyclopedia entries on topics that include composer-lyricist Stephen Sondheim, the constructs of masculinity in Cold War-era musicals and the relation between disco and gay culture of the 1970s.
A video of the lecture will be archived and available at http://www.vanderbilt.edu/chancellor/lecture-series/.
The Chancellor's Lecture Series brings to Vanderbilt and the greater Nashville community intellectuals and critical thinkers who are shaping today's world. For more information about the Chancellor's Lecture Series, visit http://www.vanderbilt.edu/chancellor/lecture-series/, e-mail cls@vanderbilt.edu or call (615) 322-0885.
To learn more about Blair School of Music, visit http://blair.vanderbilt.edu/.