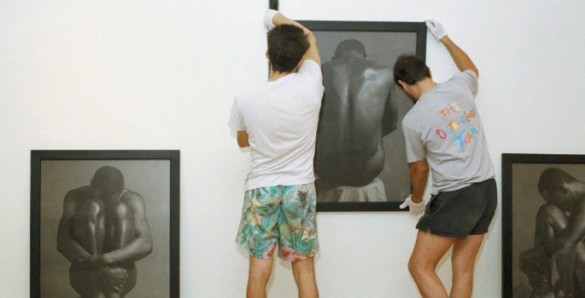 Americans should embrace the inevitable friction that results from artists doing provocative work and sparking community objections, argues a Vanderbilt University sociologist.
"Arts conflicts seem trapped in an outdated mold," said Steven Tepper, associate professor of sociology and associate director of the Curb Center for Art, Enterprise and Public Policy at Vanderbilt. "It's free speech versus censorship; permissiveness versus community standards; the artist versus the general public; experts versus the great unwashed.
"Perhaps we can have more art, more controversy, more protest, more conversation, more obstacles, more alternatives, more community and more democracy."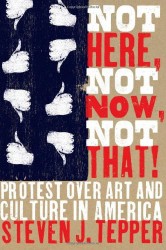 In his new book, Not Here, Not Now, Not That! Protest over Art and Culture in America (University of Chicago Press), Tepper suggests that artists who simply cite the First Amendment guaranteeing free speech to defend their work aren't cutting it in a "YouTube" world, where it is very difficult for anyone to truly stop art from being disseminated.
"Rather than threatening litigation and lawsuits, arts leaders and advocates could embrace conflict, engage with protesters and when necessary spend their creative energy finding alternative means to distribute and disseminate challenged artworks," Tepper said.
Not Here examines more than 800 conflicts across 71 U.S. cities, including fights over visual art, film, music, theater, history exhibits, and books.  The book is the most comprehensive review and analysis of contemporary arts conflicts to date.  Tepper finds that social change – measured by rates of immigration – is strongly correlated to the level and intensity of arts conflicts and concludes that communities fight over art in part to deal with unsettling transitions.
"Citizens must feel free to brazenly challenge the decisions of curators, producers and artists," Tepper said.  "At the same time, cultural leaders must tirelessly defend their choices.
"Over time, the vigorous defense of art will guarantee its relevance in public life."