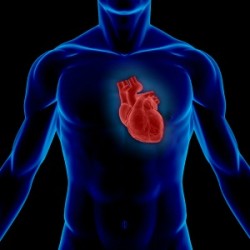 The Department of Cardiac Surgery and the Division of Cardiology are collaborating on a study to better understand the genetic profile of mitral valve regurgitation.
Mitral valve regurgitation occurs when the mitral valve, which sits between the heart's two left chambers, doesn't close tightly, allowing blood to flow backward into the heart.
With the support of a Vanderbilt Institute for Clinical and Translational Research (VICTR) grant, Tarek Absi, assistant professor of cardiac surgery, and Yan Ru Su, director of the Cardiology Clinical and Translational Research Core Lab, are hoping to predict how patients with mitral valve disease will respond to current treatment, both medical and surgical, and to identify novel molecular targets for new treatment.
"We are a very busy cardiac surgery center with a high volume of mitral valve surgeries," Absi said. "We want to use our resources at Vanderbilt to conduct basic science research in order to delineate how different mitral valve diseases are distinguished at the tissue, cellular and molecular level."
Jim Atkinson, professor of pathology, is helping with pathological diagnosis and classification of the surgical tissue samples, which are collected when patients undergo mitral valve surgery.
"Not much is known about the molecular pathophysiology of mitral valve disease. [rquote]We hope to add to the understanding of disease mechanism at the molecular level in order to develop a more comprehensive strategy for clinical treatment," Su said.[/rquote]
"The collaboration between Dr. Su and Dr. Absi is bench-to-bedside research at its best," said Doug Sawyer, chief of the division of cardiovascular medicine.
John G. Byrne, William S. Stoney Professor of Cardiac Surgery and chair of the department, Steve Ball, assistant professor of cardiac surgery, and Michael Petracek, professor of clinical cardiac surgery, perform many of the valve repair procedures at Vanderbilt Heart.
"This research may allow us to predict who will develop mitral valve disease and initiate treatment to prevent it," Petracek said.
Byrne said the VICTR grant is a stepping stone for Absi and Su to obtain national support for further research on valve disease.
"This grant is just a start. Translational research cannot be done by one single individual; it is a collaborative venture," Byrne said. "We are working together to personalize each patient's treatment and outcome."