It's back to school for older adults with Vanderbilt's Osher Institute
by
Ann Marie Deer Owens
Aug. 10, 2011, 4:45 PM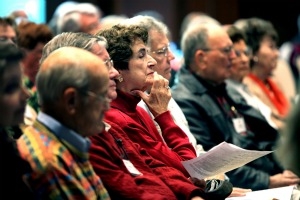 The changing Arab world, challenges for U.S. tax policy, world architecture and current perspectives on the American Civil War are among the varied fall offerings by the Osher Lifelong Learning Institute at Vanderbilt.
The non-credit classes are geared toward older adults who want to pursue lifelong learning in a stimulating but relaxed atmosphere with engaging lectures and discussions.
A fall kick-off from 5 to 7 p.m. Sept. 13 in the Community Room of Vanderbilt's Central Library enables the public to preview the courses while enjoying a cocktail buffet and a tour of current library exhibits. The cost is $20 per person. Please RSVP by calling 615-343-0700.
New classes begin Oct. 10 with "Family on Film: The Last Decade of the 20th Century," taught by Jeff Stein, author of Life, Myth and the American Family Unreeling, and a founding faculty member of the Watkins College Film School. This class meets at St. George's Episcopal Church, 4715 Harding Road, from 9:30 a.m. to noon for six Mondays.
For six weeks starting Tuesday, Oct. 11, two courses are offered at the Temple, 5015 Harding Road. James Crenshaw, a retired Duke University professor of Old Testament, will teach "Ecclesiastes: The Strangest Book in the Bible," from 9:30 to 10:45 a.m.
Also on Tuesdays, music enthusiast Ed Young will explore little-known musical gems that he has researched in "Classics of Musical Genres," which meets from 11 a.m. to 12:15 p.m.
Two classes meet for six Wednesdays starting Oct. 12 at the Commons Center on the Vanderbilt campus. A variety of experts, including Director of Metropolitan Nashville Public Schools Jesse Register and Tennessee Education Commissioner Kevin Huffman, will address "Public Education – Searching for the Best" from 9:30 to 10:45 a.m. Professors from Vanderbilt and other universities as well as leaders in Metro Schools are among the speakers.
Also on Wednesdays, Thomas Alan Schwartz, professor of history and European Studies, and William Longwell, a retired senior lecturer in history, will teach "The Road to the 'Arab Spring': The Changing Arab World and American Reactions" from 11 a.m. to 12:15 p.m.
Two classes on Thursdays meet at the Commons Center. Starting Oct. 13, "The American Civil War: Views from 2011" will be led by several Vanderbilt professors, including Richard Blackett, the Andrew Jackson Professor of History and Michael Kreyling, the Gertrude Conway Professor of English. Last spring they co-taught an interdisciplinary undergraduate course that marked the sesquicentennial of the Civil War. Rory C. Dicker, senior lecturer and associate director of Women's and Gender Studies; Vivien Green Fryd, professor of history of art; and Teresa Goddu, associate professor of English and director of American Studies are also teaching the course, which meets from 9:30 to 10:45 a.m.
Also for six Thursdays, Jean Roseman, a retired teacher, author and historian will teach "The History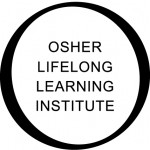 of the Nashville Jewish Community" from 11 a.m. to 12:15 p.m.
Two courses are offered for six Fridays at the Belle Meade United Methodist Church, 121 Davidson Road.  Starting  Oct.14, James Hoobler, Tennessee State Museum's senior curator for art and architecture, will lecture on "World Architecture: From Megaliths to Post-Modern." His class meets from 9:30 to 10:45 a.m.
Fridays from 11 a.m. to 12:15 p.m. "The Challenges for the U.S. Tax Policy – Rhetoric vs. Analysis" will be taught by Don Bishop, retired general manager of U.S. taxes, Texaco Inc.
Annual membership dues for the Osher Lifelong Learning Institute at Vanderbilt are only $10 per person. The charge for fall term classes is $80 and enables the individual to sign up for one to three classes. Additional classes beyond three are $10 per course. Membership benefits include field trips and monthly "Lunch and Learn" sessions.