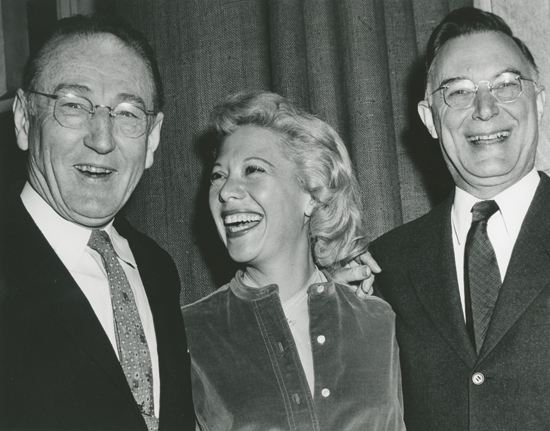 To her Vanderbilt classmates, she was Fanny Shore, a student leader with a knack for performing. Following her graduation in 1938, the world would know her as Dinah Shore, an accomplished big band singer who spent four decades on television, earning nine Emmy awards, a Golden Globe and three separate stars on the Hollywood Walk of Fame for recording, radio and television.
Born Frances Rose Shore in Winchester, Tenn., in 1916, she majored in sociology at Vanderbilt and served as president of the Alpha Epsilon Phi sorority and the Women's Student Government Club. She was selected "band sponsor" (an early version of homecoming queen) and founded the Athenian Sing, an a cappella singing contest among fraternities and sororities that continues to this day as a campus-wide talent competition. She also sang on the WSM radio show Rhythm and Romance, whose theme song was the 1926 standard "Dinah." Shore put her own stamp on the song and appropriated its title for her professional name.
Shore would go on to New York, a recording contract with RCA Victor and success on Broadway. She had more than 80 charting songs over the course of her career. In 1951, she became the first woman to host her own primetime TV program. The Dinah Shore Show, sponsored by Chevrolet, ran for a dozen years on NBC. It was followed by Dinah's Place (1970-74), Dinah! (1974-80) and Conversations with Dinah on The Nashville Network (1989-91). In a survey of the top 50 stars in the history of the medium, TV Guide ranked Shore at No. 16.
Source: "Best All-Around Girl" by Michael Sims, Vanderbilt Magazine, Fall 2009