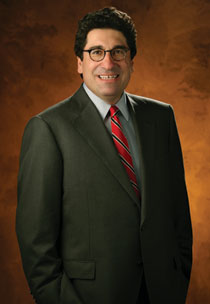 Dear Vanderbilt Community,
The ongoing debate in Washington over issues of critical importance to the economy and the country's standing in the world has had our full attention over the summer and especially the past few weeks. Vanderbilt, though financially and academically stronger than ever, is not immune to the adverse consequences associated with the impasse in our nation's capital. Though the situation is fluid and uncertain at best, there is little doubt that even a temporary halt or major reduction in federal funding could negatively impact our noble mission of education and research. Moreover, whatever the resolution there are sure to be longer term effects on research universities.  In talking with my counterparts at other leading universities, I can tell you they are facing very similar pressures and concerns.
As we continue to monitor the events, I assure you that Vanderbilt is prepared to address the short term outcome and longer term consequences, though it will not be without challenges.  For months, I and other university leaders have been fully engaged in planning for several scenarios with the goal of securing the university's finances across the institution, including the medical center, which faces the greatest challenges. We have met and interacted with key financial leaders across the country and have taken steps to ensure that the university will remain strong and thriving during this uncertain time. Those steps are important, but equally important is the role you, our faculty and staff, have played in helping us to manage prudently the finances of the university over the past few years. You have done more with less; you have sacrificed in countless ways; and you have been careful stewards of our resources. Your work has enabled Vanderbilt to remain strong during the economic crisis, to continue to make thoughtful and strategic investments in our academic programs, and to position ourselves in a conservative fiscal manner — all of which will allow us to continue to invest wisely in our mission.   As your chancellor, I am proud of our united community and the willingness to pull together in challenging times, and I am confident we will continue to do so in whatever we face in the future. I thank you for your commitment to this great university.
Sincerely,
Nicholas S. Zeppos
Chancellor