Reduce pollution on Air Quality Alert days and every day
Jul. 28, 2011, 3:45 PM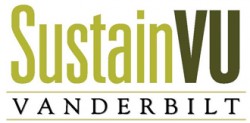 Throughout the hot summer days, air pollutant levels can rise, contributing to reduced lung function, wheezing, coughing and possibly triggering asthma attacks.
One of the pollutants that is harmful to human health is ground-level ozone, created by chemical reactions between nitrous oxides and volatile organic compounds in the presence of sunlight. (Ground-level ozone is distinct from ozone present in the Earth's upper atmosphere, which shields the Earth from the sun's ultraviolet rays.)
Ground-level ozone levels are often higher during warmer months because vehicle emissions react in the abundance of heat and sunlight to form ozone. Humidity and lack of wind then trap ozone at ground level, especially in large cities that are situated within basins, such as Nashville. Because of the surrounding plateaus, the Middle Tennessee area is particularly susceptible to ground-level ozone.
Prior to heading out the door each day, be sure to check the Air Quality Index, especially if you have asthma or other breathing problems. The AQI is a means of reporting potential effect on human health from the air quality on any given day. The AQI runs from 0 to 500 and is determined by the concentration in the air of five major pollutants: ground-level ozone, particulate matter, carbon monoxide, sulfur dioxide and nitrogen dioxide. The higher the AQI value, the greater the level of air pollution and associated potential health concerns.
AQI values above 150 are deemed unsatisfactory and unhealthy for everyone, but especially for at-risk and sensitive groups, including people with heart or lung diseases, children, the elderly and those who spend extended periods of time outdoors. An Air Quality Alert day is issued for Nashville and Davidson County when the AQI value exceeds 100, the level at which air quality is deemed unhealthy for these sensitive groups.
You can help to reduce ozone levels on air alert days and any day by making a few extra changes:
Reduce your driving and idling time and avoid driving during high traffic periods.

Take public transportation or carpool to your destinations.

Combine errands into a single trip or postpone them until air quality improves.

Gas up your car after dusk when it is cooler.

Postpone use of gas-powered lawn equipment until the evening or when air quality improves.

Accelerate gradually, use cruise control on the highway and obey the speed limit.

Reduce electricity use by turning off unused lights and delaying use of household appliances later in the day (i.e. dishwasher, clothes dryer, etc.).
If you'd like to receive AQI notifications via email, sign up on the EnviroFlash webpage.
Here is how several Vanderbilt community members have taken steps to reduce pollutants in the air by using alternative transportation:
"As a result of attending the VU Clean Air Fair in April and visiting the Clean Air Partnership's booth, I took the pledge to carpool and have been in a carpool since April," said Gay Tidwell, Vanderbilt University calendar coordinator. Vanderbilt has invested in its own ride match software system, which facilitates the identification of potential carpool and vanpool partners in the Vanderbilt community.
Stacey Kendrick, health promotion coordinator at Health Plus, began commuting on the bus via Vanderbilt's Free Ride to Work Program, which fully subsidizes the cost for Vanderbilt employees and graduate, professional and medical students to ride the local mass transit buses to and from work. Kendrick said, "The Metro bus has been a great experience for me. I feel like I am making a difference when I use the bus by reducing the number of gas-guzzling cars on the road each day.  As I tell my kids, if everyone does just a little to affect change, it can make a big impact. In addition to the environmental benefits, it is enjoyable to relax, read my book and take a leisurely ride to work instead of fighting the traffic and having to find a place to park each day. I love the bus and appreciate being able to ride it for free with my Vanderbilt ID card!"
Nate Gilmer, Vanderbilt University associate general counsel, bikes to work occasionally and is considering the purchase of a Nissan LEAF in the fall.  "My office is in Loew's Vanderbilt Plaza, and I'm excited about the six dedicated electric vehicle spots and four chargers recently added in the Loew's garage.  This availability makes ordering an electric vehicle even more attractive."
For more information about alternative transportation options at Vanderbilt, visit the SustainVU transportation page.
For more information about Vanderbilt's sustainability program, visit SustainVU, become a fan of SEMO's SustainVU Facebook page, or contact SEMO at SustainVU@vanderbilt.edu or (615) 322-9022.