Free and discounted software available
Jul. 15, 2011, 10:38 AM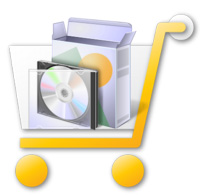 Because of the university's relationships with Microsoft, Adobe, and many other suppliers, the Vanderbilt Software Store offers free and discounted software to the community:
· Students qualify for free downloads for Office 2010 Professional for Windows, Office 2011 for Mac, and Windows 7 Ultimate Upgrade through Vanderbilt's Microsoft Campus Agreement Student Option Program
· Employees pay just $9.95 for Office through the Microsoft Campus Agreement Home Use Program and $9.75 for Windows 7 Ultimate Upgrade through the Microsoft Campus Agreement Work at Home Program
· Faculty, academic researchers, and students pay $82 for MATLAB, Simulink, and nearly sixty add-on products that cost over $15,000 per computer without the Vanderbilt discount
· The Vanderbilt community qualifies for big savings on nearly all Adobe and Microsoft titles, and on a multitude of data analysis products including SPSS, SAS, Stata, and JMP.
Visit the Vanderbilt Software Store to view the entire catalog and start saving now.
Email or call  343-3919 if you have questions.