Meet the Candidates Community Picnic is July 13
by
Ann Marie Deer Owens
Jul. 7, 2011, 4:03 PM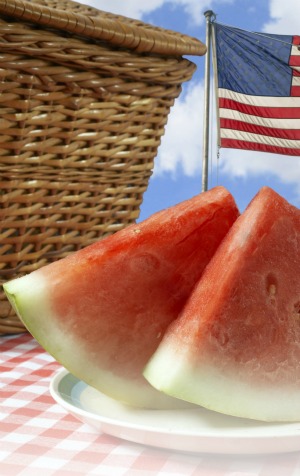 Vanderbilt University will host the 2011 Meet the Candidates Community Picnic on July 13 to connect voters with candidates running in the upcoming Davidson County election.
All candidates on the Aug. 4 Metropolitan Nashville ballot for mayor, vice mayor and the at-large and district council seats have been invited to meet and greet the voters on Olin Lawn from 11:30 a.m. to 1:30 p.m.
The candidates' picnic has become a popular and festive Vanderbilt tradition prior to major elections. A complimentary picnic lunch of hot dogs, soft drinks, chips and ice cream will be served while candidates work the crowd and discuss pertinent issues.
"We want to encourage civic participation and to provide an opportunity for the Vanderbilt community to meet the candidates," Beth Fortune, vice chancellor for public affairs, said. "The 2011 election has important implications for the future direction of the city."
Candidates have been invited to stand on a soapbox in Vanderbilt's "public square" to speak briefly to the audience.
The Meet the Candidates Community Picnic is free and open to the public. Olin Lawn is located on 25th Avenue South between Garland and Highland avenues. In the event of rain, the event will be at the Vanderbilt Memorial Practice Gym.
For more information, call the Office of Community, Neighborhood and Government Relations in the Division of Public Affairs at 615-343-0700.