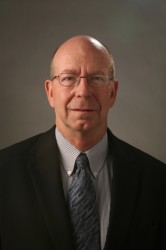 Pat Green, associate director of the Division of Sponsored Research at Vanderbilt, has been selected to receive the National Council of University Research Administrators' Award for Distinguished Service.
The selection is based on Green's "sustained and distinctive contributions to NCURA that, in turn, have had a positive effect on the entire research community," according to NCURA President Judy Fredenberg.
Green will receive the award Nov. 7 during NCURA's 53rd Annual Meeting to be held in Washington, D.C.