Incorporate sustainability into summer excursions
Jun. 23, 2011, 12:00 PM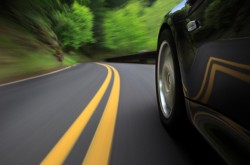 As vacation season heats up, cars and planes rev up to meet the needs of eager travelers.  By putting a little extra effort into the planning of your vacation, you can reduce the environmental impact of your trips with these handy and sustainable travel tips.
Tourism's Impact on the Environment
Tourism takes a toll on the environment in several ways: transportation to and from and within destinations; land use; water and energy demand and consumption; waste generation; and pressure on biodiversity systems.  The added seasonality of tourism and the fact that some popular destinations are located in already environmentally-sensitive areas also contribute to tourism's taxing effects.
Car Travel Tips
Pack food, drinks, and reusable utensils, plates, and cups in a cooler for on-the-go meals instead of buying to-go food with large amounts of disposable packaging along the way.  You'll not only avoid waste generated from packaging, but also save money.  Find a nice picnic area along your route and relax while enjoying your spread.
Prior to your departure, check your tire pressure to make sure your tires are properly inflated for optimal gas mileage.  The proper inflation air pressure for your tires can usually be found on an information placard in your vehicle's door jamb or in your vehicle's owner's manual.
Designate a grocery or garbage bag for the collection of recyclables from your car.  Once you reach your vacation destination, find a nearby recycling location and unload your plastic, paper, aluminum, and glass.  Earth911 has an iRecycle application for iPhone and Android devices that locates recycling services in any area.
Observe speed limits for increased fuel efficiency, safety, and financial savings.  According to the Department of Energy's Office of Energy Efficiency and Renewable Energy (EERE), every 5 miles per hour over 60 miles per hour is like paying an additional $0.24 per gallon for gas.  If available on your car, use cruise control.  It will help you maintain your constant speed and in many cases, save gas.
Other Transportation Tips
If traveling by air, consider offsetting the carbon emissions that result from your flight.  Visit Carbonfund.org or TerraPass for more information.
Particularly when traveling alone, consider going by coach bus or train instead of your personal vehicle. Not only will you decrease greenhouse gas emissions by sharing your ride with many others, the cost of purchasing gas, and wear and tear on your personal vehicle, you'll also get to sit back and relax rather than do the driving yourself.  Many coach buses and trains today are also equipped with wireless access and movies for your entertainment while on-board.  Visit the Greyhound Bus Lines, Coach USA, Trailways, or Amtrak websites to view options that may be available to and from your planned destination.
Whenever possible, choose public transportation instead of a taxi or rental car.  If traveling a short distance, consider walking or biking to get some exercise.  Several U.S. cities now have bike share programs that are available for public use, including Washington, D.C./Arlington, VA (Capital Bikeshare), Chicago (Chicago B-Cycle), Denver (Denver B-Cycle), Miami Beach (DECOBIKE), San Antonio (San Antonio B-Cycle), and later this summer, Boston (Hubway).  International cities with bike share programs include Paris (Velib), London (Barclays Cycle Hire), Montreal (BIXI Montreal), Berlin (Call a Bike), Stockholm (City Bikes), Barcelona (Bicing), Oslo (Oslo Bysykkel), Copenhagen (Bycyklen Kobenhavn) and Brisbane (CityCycle), among others.
Opt for the smallest vehicle that can accommodate your needs comfortably when renting a car.  You'll get better gas mileage and avoid harmful emissions while saving money.  Several rental car companies now have "Green Car" rental programs that designate which cars are the most environmentally-friendly.
Lodging Tips
Consider staying in eco-lodges or locally-owned and operated facilities.  Hotels and resorts that take special care to protect the environment are many times designated as being certified by the U.S. Green Building Council Leadership in Energy and Environmental Design (LEED) program, the Green Globe international program, the Green Key Eco-Rating program, or the Sustainable Travel International organization, among others.
Stay as close to your destination as possible to avoid many car trips back and forth.  Many local, state, and national parks also have lodging available for visitors.  Campsites at National Parks can be reserved through the U.S National Park Service Reservation Center and lodging available at National Parks can be identified by checking the homepage of the National Park of your choice.
Use resources wisely during your stay by keeping your showers short, turning the water off while you are brushing your teeth, and shutting off the air conditioning, heat, TV, lights, and other electronic items when leaving the room.
If possible, opt to reuse your sheets and towels instead of having them changed daily.  Ask the front desk when you check in or the housekeeping staff if your preference can be accommodated.
If you use toiletry items provided by your hotel, take them with you at the end of your stay and use them throughout the rest of your trip or when you arrive back home.
Some hotels now offer recycling in guest rooms, so be aware of opportunities to divert waste from the landfill.  If your hotel does not recycle, take your empty recyclables to the closest location that does recycle.
Sightseeing, Attractions, and Other Travel Tips
Take advantage of nature and get outdoors to learn more about the environment you are visiting.
Aim to leave no trace of your presence. Clean-up after yourself and others in your group and leave aspects of nature as they are so that future travelers can enjoy them.  Stay on marked trails and keep appropriate distances from animals you may meet.  Visit Leave No Trace for more information.
Support the local economy by purchasing and utilizing local products and services.  While doing so, you'll experience a bit of the local lifestyle!
Use bug repellents and sunblocks made of natural ingredients.  Several companies offering these products include All Terrain, Loving Naturals, Jason Natural Products, and California Baby.  They are healthier for you and the environment.
If you will be away from home or the office for long periods of time, remember to set your thermostat to a lower temperature or program the vacation setting on your programmable thermostat.  Turn off your lights before you leave!  And turn down your electric and gas water heaters to conserve energy, gas, and money.
We recycle and take care to look for ways to conserve the water and energy we use in our daily lives.  Taking a vacation doesn't mean we should take a vacation from these useful actions.  It's easy to make a positive impact no matter where you are!
For more information about Vanderbilt's sustainability program, visit SustainVU, become a fan of SEMO's SustainVU Facebook page, or contact SEMO at SustainVU@vanderbilt.edu or 322-9022.