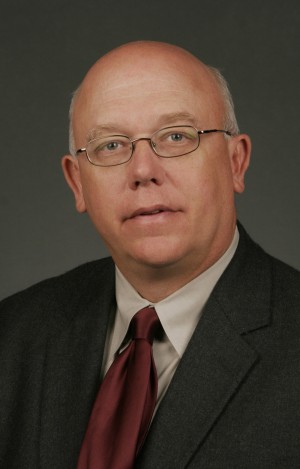 Second Vanderbilt Poll takes Tennesseans' temperature on politics, economy, education and more
The 107th Tennessee General Assembly, marked by debate on a number of controversial issues, slipped in its approval rating in the four months it was in session, according to the newly released Vanderbilt University poll.
Download the full poll results.
"The legislature passed some bills that lacked majority support and that appears to have eaten away at their approval ratings," said John G. Geer, Distinguished Professor of Political Science and poll co-director along with Joshua D. Clinton, associate professor of political science. From January to June, the legislature's approval rating dropped 20 percentage points.
The Center for the Study of Democratic Institutions sponsored the second Vanderbilt Poll with The Tennessean as a media partner. The poll is part of an ongoing commitment by the center to field at least two polls a year about issues of concern to Tennesseans.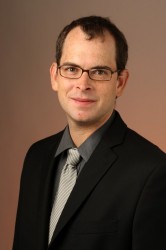 The survey was conducted between June 1 and June 7, employing a representative statewide sample via telephones. The second Vanderbilt Poll posed many of the same questions as those in the inaugural poll, which was administered Jan. 17-Jan. 23 at the start of the legislative session.
Again the poll addressed the 2012 presidential election, the state of the economy, public education, attitudes about immigrants, and the popularity of Congress, the state legislature and a number of elected officials.
New to the poll were questions about guns on campus, obesity, climate change, public transportation, the death penalty, abortion, as well as changes to Medicare and Social Security and other options for addressing budget deficits and the national debt.
Legislation approved by the General Assembly that did not fare well among the public were bills ending teachers' collective bargaining, raising the number of years before teachers can receive tenure, blocking the sale of wine in grocery stores, and capping the amount juries can award plaintiffs in medical and other malpractice cases.
Collective bargaining for teachers
The legislation weakens collective bargaining through which teacher unions negotiate employment conditions on behalf of teachers. Two-thirds of those responding said they oppose the cutting back of collective bargaining. A third support the change.
Teacher tenure
The legislature increased the time from three to five years before public school teachers can receive tenure. Only about a third of those polled believe the move will improve the quality of education in the state, while slightly more than half believe it will have no effect or weaken the quality of education.
Wine sales in grocery stores.
About two-thirds of Tennesseans favored having wine in grocery stores.  And even when reminded the change might harm small businesses, a clear majority of Tennesseans still favored the change.
Tort reform
Those polled were about equally split on the act that Gov. Bill Haslam signed into law June 16, with some believing the law was needed to save money and create jobs, and nearly the same percentage saying it was unfair to seriously injured people. The law caps at $750,000 the amount a person could receive from a jury for pain and injury.
The poll did indicate majority support for legislation that prohibited cities and counties from passing anti-discrimination laws that are stricter than state law. The legislation was introduced in response to a Metropolitan Nashville resolution designed to protect gay and lesbian employees from discrimination by city contractors. Nearly 40 percent of those responding say they oppose local governments' passing laws that ban discrimination by such contractors against gays and lesbians, while slightly less than a third of those responding say they favor such anti-discrimination protection.
The poll also indicated that most respondents do not support the idea of allowing university faculty to secure permits that would have allowed them to carry guns on college campuses.
Other results include:
Politics
Mitt Romney is the Republican with the best chance of defeating President Barack Obama in the 2012 presidential election.  And although Obama is leading now in the state, no one should conclude the president will win Tennessee in 2012. The presidential election is still about 16 months away. But these data do suggest Republicans may have a more difficult time in the state than expected.
A very small minority of Tennesseans identify themselves as Tea Party members but many more say they support the Tea Party movement's ideas.
Haslam, Sen. Lamar Alexander and Sen. Bob Corker all received job approval ratings of more than 50 percent. Haslam's support did not change over the past six months, while Alexander's and Corker's reported a slight decline.
Financial matters
Both the U.S. and Tennessee economies are viewed negatively, but pessimism in the U.S.  economy remains significantly higher.
Despite concerns about large budget deficits and national debt, there is a high level of opposition to addressing the issues through major changes in either Medicare or Social Security.
The public seems to understand serious budget discussions in Washington need to involve both tax increases on the wealthy and spending cuts, even though Democrats are focusing on only one option and Republicans the other.
Policy issues
About two-thirds of Tennesseans believe that the availability of cheap, convenient, but unhealthy food contributes to the rising rate of obesity.  About two-thirds also support warning labels on foods with high sugar or fat content, but imposing a tax on junk food or requiring higher insurance premiums for those who are overweight is strongly opposed.
Improvements and expansion of local public transportation options are favored by about 60 percent, but significantly fewer are willing to pay a small increase in taxes or fees to fund the improvements.
The death penalty is favored over life imprisonment with no possibility of parole.
About 60 percent of Tennesseans consider global warming a serious problem.
Social issues
While Tennesseans are equally split on whether immigrants have a positive or negative effect on the nation, illegal immigrants are considered more of a detriment than a benefit by two-thirds of those polled.
The majority of Tennesseans consider themselves pro-life and oppose abortion.
Terrorism
Tennesseans are about evenly split on whether they think the United States is winning or losing the war on terrorism.
The vast majority believe Osama bin Laden is dead, with only 10 percent believing he is still alive and about 14 percent saying they don't know.
A total of 700 Tennessee adults participated in the poll with a margin of error of plus or minus 3.7 percent.
Serving on the poll's bipartisan advisory board are Charles W. Bone, attorney and chairman of Bone McAllester Norton PLLC; Tom Ingram, political strategist with The Ingram Group; Roy M. Neel, senior adviser to former Vice President Al Gore and adjunct professor of political science at Vanderbilt; Bill Phillips, government relations consultant and former Nashville deputy major; Bill Purcell, former Nashville mayor and special adviser to Harvard University; Anne Russell, special counsel at Adams and Reese LLP; Chip Saltsman, chief of staff for Rep. Chuck Fleischmann; and Brenda Wynn, director of community outreach for Rep. Jim Cooper.
The Center for the Study of Democratic Institutions, housed within Vanderbilt's College of Arts and Science under the leadership of Dean Carolyn Dever, supports the Vanderbilt Poll, in particular, and research on questions central to the survival and flourishing of democratic institutions, in general.