Media Inquiries
Latest Stories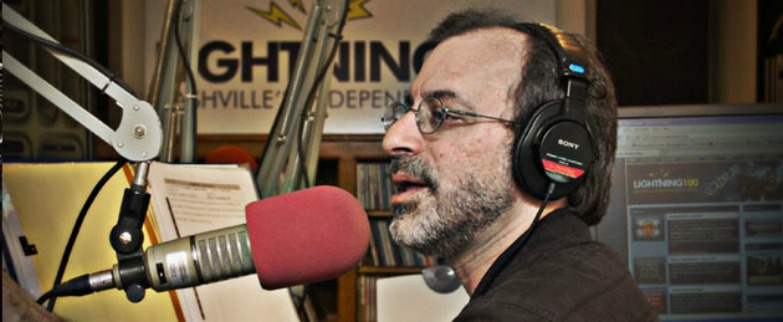 Five Vanderbilt University alumni who made their mark as student journalists and distinguished themselves through professions that include author, baseball writer, legal counsel, publisher and radio executive will be inducted Oct. 21 into the Vanderbilt Student Media Hall of Fame.
Those selected for the 2011 class are Frye Gaillard, writer-in-residence at the University of South Alabama who has written extensively on Southern race relations, politics and culture; Terry Eastland, publisher of The Weekly Standard and political writer; Neil Skene, vice chairman and legal counsel for MedAffinity Corporation and historical writer; Fred Buc, general manager for WRLT-FM, Lightning 100; and Tyler Kepner, national baseball writer for The New York Times.
A ceremony and reception to honor the third class of inductees is scheduled from 4:30 to 6:30 p.m. in the Vanderbilt Student Life Center's Ballroom B. The event, which will be held in conjunction with Vanderbilt's Homecoming/Reunion weekend, will include an announcement about the creation of the Jim Leeson Award to recognize excellent student journalists. Leeson was a longtime adviser at Vanderbilt Student Communications who forged lasting relationships with many students.
The Vanderbilt Student Media Hall of Fame was established in 2009 to honor Vanderbilt University alumni who have achieved outstanding personal or professional accomplishments and/or have made distinguished and lasting contributions to their field and/or to society in general. Induction into the Hall of Fame is the highest honor Vanderbilt Student Media can bestow on its former students. To be eligible for recognition, alumni must have worked as a student staff member at least 10 years prior to the Hall of Fame induction date.
Tyler Kepner (courtesy The New York Times)

Kepner, who was born in Philadelphia, knew before he enrolled at Vanderbilt that he wanted to write about baseball for a living. He even published his own baseball magazine in high school and first year of college. Kepner received the prestigious Fred Russell-Grantland Rice Scholarship. He said that what attracted him to campus was a school with great academics along with the opportunity to cover outstanding athletic programs. The fact that Nashville was warmer than Philadelphia did not hurt either.
"My experiences at the Vanderbilt Hustler student newspaper defined my time on campus," Kepner said. He was assistant sports editor, sports editor and editor-in-chief before earning his bachelor's degree in 1997.

Kepner majored in American Studies and still remembers pulling all-nighters in the Sarratt Student Center to finish the newspaper. "The staff would go to breakfast the next morning with feelings of total exhaustion but wonderful accomplishment too," he said.

He noted that the chance to cover major sporting events, especially the road games and tournaments, prepared him well for all the traveling he has done in his profession. "I learned a lot about this nation, and I also learned to be more versatile as I covered other sports besides baseball," Kepner said. A trip to Los Angeles to cover a women's basketball tournament as well as a journalism conference in St. Paul, Minn., are among his college memories.

Kepner wrote about the Anaheim Angels for the Riverside Press-Enterprise and the Seattle Mariners for the Seattle Post-Intelligencer before heading to The New York Times. Starting in 2000 he covered the Mets and then moved to the Yankees beat in 2002. Last year Kepner, who lives in Wilton, Conn., was named a national baseball writer for The New York Times.

Buc, a native Nashvillian, developed a passion for radio, especially WRVU, starting in his teens at what is now called University School of Nashville. In order to be eligible to work at WRVU, Buc enrolled as a high school senior in Vanderbilt's Division of Unclassified Studies.

Buc took an evening calculus class and was granted permission to work a weekend air shift. His work at WRVU sealed Vanderbilt as his choice for college. "WRVU was like a fraternity and almost a full-time job for me in college," said Buc, who worked his way up from assistant music director to general manager.

He also worked a part-time job at WKDA-AM and WKDF-FM while attending Vanderbilt. "I paid my dues – working graveyard shifts and changing Sunday morning public affairs and church tapes," he said. He graduated in 1979 with a bachelor's degree in business administration and went to work full-time at WKDA-KDF in various on-air and operational capacities. In the late '80s Buc became part of the original "Rebel 100" staff of WRLT-FM.

Buc then worked for Jefferson-Pilot Communications in Charlotte, N.C., and KCFX-FM in the Kansas City market. He co-founded a national advertising agency before returning to his hometown and WRLT, now known as Lightning 100. Buc was named general manager in 1998. He has hosted the station's popular "Retro Lightning" program on Saturday mornings since October 1993. The show has a strong connection to Buc's days at WRVU and is one of the highest-rated time periods on the station. "It's fun, not work, and keeps me close to the listening audience," Buc said. "I don't ever want to forget why I got into this business."

Neil Skene (Vanderbilt)

Skene, who grew up in Macon, Ga., remembers that one of the strong influencers on his decision to come to Vanderbilt was Robert Thompson, who was two years ahead of him in high school. Thompson was managing editor of the Hustler during Skene's freshman year.

Skene says he was always at the Hustler office in Alumni Hall and even typed his school papers there. "I was amazed at how much I learned from talented people who included Clay Harris, Skip Bayless, John Bloom and Dave Rapp," Skene said. "Vanderbilt really upped my game."

He majored in political science and was editor of the Hustler his senior year. After graduation in 1973, he followed Harris and other Hustler colleagues to the Tampa Times. Then he enrolled at Mercer University's Walter F. George School of Law, where he graduated magna cum laude in 1977.

Skene has artfully combined his journalism experience and law training in a variety of positions starting at the St. Petersburg Times, where he was capital bureau chief. He led coverage of state government with a major emphasis on the Florida Supreme Court. He was named editor of the St. Petersburg Evening Independent in 1984. He then led Congressional Quarterly as president from 1987 to 1997 during its major expansion into electronic publishing.

Skene, who lives in Tallahassee, Fla., is a shareholder, vice chairman and legal counsel for MedAffinity Corporation, which provides electronic health record software for health care providers. He is also president of Holly Lake Investments. During his spare time, he is writing the third volume in a series on the history of the Florida Supreme Court.

Terry Eastland (courtesy The Weekly Standard)

Eastland grew up in Dallas, Texas, and was a finalist for the Grantland Rice Scholarship. Although he was not a recipient, Vanderbilt's strong reputation in sports writing attracted him to campus.

Eastland covered sports for the Hustler. He remembers writing about the baseball team under Coach Larry Schmittou and still keeps up with its current happenings. John Lachs and the late Walter Sullivan were among his favorite professors. Eastland earned his bachelor's degree in 1971 with a major in philosophy. He went to Balliol College at the University of Oxford for a second bachelor's degree.

He then put his journalistic skills to work with editorial positions at the Greensboro Record, San Diego Union and Virginian-Pilot. In 1983 Eastland's career took a political turn into the Reagan administration when he was named chief speech writer for then-U.S. Attorney General William French Smith. Eastland later became director of public affairs for the Justice Department.

Eastland, who lives in McLean, Va., has written several books, including Ethics, Politics and the Independent Counsel and Freedom of Expression in the Supreme Court.

The Wall Street Journal, National Review, Commentary, Wilson Quarterly and New Republic are among the publications where his articles have appeared. He was a correspondent on documentaries for PBS examining how the media covered a particular story, such as Gulf War Syndrome. Since 2001 he has been publisher of The Weekly Standard, whose offices are in downtown Washington, D.C. He is a member of the advisory board for Vanderbilt Magazine.

Eastland noted that the ability to be versatile has always been important for success in journalism and Vanderbilt prepared him well. "I believe that a great liberal arts education is 'useful' to almost any line of work, especially for those who plan to be involved in the media," Eastland said. "Vanderbilt was important to the development of my career."

Frye Gaillard (courtesy S. Hagler)

For Gaillard, a native of Mobile, Ala., working on the Hustler and the Impact Symposium were two life-defining experiences. As Impact vice chair in 1967, Gaillard helped bring Dr. Martin Luther King Jr., Stokely Carmichael and Allen Ginsberg to campus for the high-caliber speaker series.

The guest line-up for 1968, when Gaillard was overall chair, included Senator Robert F. Kennedy, Julian Bond and William F. Buckley. "I had a strong sense that the nation was coming apart during the tumultuous '60s and the way that I could best put it in perspective was to write about what was happening," Gaillard said.
Gaillard worked for the Hustler all four years of college and served as news editor before graduating in 1968. Among his fondest memories was following and writing about musical icons like Johnny Cash, who taped his television program at the Ryman Auditorium. Gaillard majored in history and earned his bachelor's degree in 1968. He worked for the Mobile Register before returning to Nashville to write for the Race Relations Reporter, a newsletter published by the Race Relations Information Center. Its offices were just a few blocks from campus. He eventually became Southern editor at the Charlotte Observer, where he covered the city's landmark school desegregation case.

Gaillard has written or co-authored more than 20 books, including Cradle of Freedom, The Dream Long Deferred and Watermelon Wine: Remembering the Golden Years of Country Music. With Music and Justice for All was published by Vanderbilt University Press. Gaillard, who now lives in Coden, Ala., serves on the advisory board for Vanderbilt Magazine.

For more information on the Student Media Hall of Fame ceremony, please visit www.vandymedia.org/.