Second Bluebird on the Mountain concert set for June 18
by
Chris Skinker
Jun. 15, 2011, 4:09 PM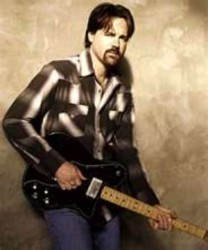 The second show of the 2011 Bluebird on the Mountain concert series is scheduled for Saturday, June 18, and will feature singer-songwriters Jon Randall, Jessi Alexander and Shane McAnally. The show starts at 8 p.m. with gates opening at 6 p.m.
Well-respected beyond his songwriting skills, Randall is a much in-demand harmony singer and guitarist. Since moving to Nashville in the late 1980s, he has toured or recorded with a veritable who's who of country and bluegrass artists including Emmylou Harris, Sam Bush, Patty Loveless, Lyle Lovett and Vince Gill.
Randall's songs have been recorded by Don Henley ("Break Each Other's Heart"), Dierks Bentley ("Down in the Mine" and "Draw Me a Map") and Brad Paisley and Alison Krauss ("Whiskey Lullaby," [co-written with Bill Anderson]).  Randall has also released a series of well-received albums that include What You Don't Know (1995), Cold Coffee Morning (1998) and Walking Among the Living (2005).
Alexander's big break came in 2001 when she won a NARAS Grammy Showcase contest after a friend submitted a demo tape without her knowledge. That distinction resulted in Alexander landing a record contract and in 2005 she released her debut album for Columbia, Honeysuckle Sweet.
Alexander has written songs for Trisha Yearwood ("Baby Don't Let Go" and "Nothin' 'Bout Memphis"), Reba McEntire ("When Loves Get a Hold of You") and Little Big Town ("Lonely Enough"). She has also contributed songs for the films Hannah Montana: The Movie and Beer for My Horses.
McAnally arrived in Nashville in the early 1990s, where he worked as a bartender and demo singer to pay the bills until signing a deal with Curb Records. In 2000, McAnally released a self-titled album that yielded three singles including the Billboard Top 40 song "Are Your Eyes Still Blue." His songs have been recorded by Reba McEntire ("All the Women I Am" and "The Day She Got Divorced"), Lee Ann Womack ("Last Call") and Kenny Chesney ("Somewhere with You"). He also contributed several songs to the soundtrack for the 2007 film Shelter.
Season tickets are available through Ticketmaster and a limited number of advance tickets for single shows are also available through the ticket outlet, which will add a handling fee. Single show tickets are $95 for a carload. No individual tickets will be available for the series. In the event of severe weather activity, check the Dyer Observatory calendar for updates the day of the concert.
Additional show dates for this season's series are scheduled for July 16, Aug. 20, Sept. 24 and Oct. 8.  Gates will open at 6 p.m. for the 8 p.m. shows. The Oct. 8 show, however, has a 7 p.m. start time with gates opening at 5:30 p.m.
Visitors are encouraged to bring a blanket, lawn chairs and pack a picnic basket. After the show, visitors can linger to stargaze using the observatory's Seyfert telescope. No RV's or buses will be admitted.
Dyer Observatory is located at 1000 Oman Drive, off Granny White Pike between Old Hickory Boulevard and Otter Creek Road, near Radnor Lake. Directions are available at http://www.dyer.vanderbilt.edu/.
Built in 1953, Dyer Observatory was placed on the National Register of Historic Places in 2009. The property consists of the observatory, 1953 house and garage and 2006 Star Chamber. The observatory serves as a community resource for the teaching of science as well as a venue for public, private and corporate events.