James C. Duff named Freedom Forum president and CEO
Jun. 6, 2011, 7:14 AM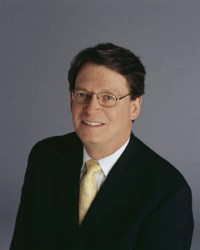 The Freedom Forum, which operates the Newseum in Washington, D.C., and the First Amendment Center at Vanderbilt has named James C. Duff as its next president and chief executive officer.
Duff, 57, is the chief administrative officer of the U.S. court system. Since his appointment in 2006 by Chief Justice John G. Roberts Jr., he has overseen the federal judiciary's 35,000 employees and its $7 billion annual budget. He has also served as secretary to the Judicial Conference of the United States, the courts' governing body.
Duff will join the Freedom Forum this summer.
Duff will succeed Charles L. Overby, who will turn 65 in September after a long and distinguished career at the Freedom Forum and the Newseum, the highly successful museum of news, history and technology.
The Freedom Forum is an independent, non-partisan foundation that champions the First Amendment as a cornerstone of democracy. It is the principal funder of the Newseum in Washington, D.C., the First Amendment Center and the Diversity Institute, which are housed in the John Seigenthaler Center on the Vanderbilt campus. The First Amendment Center also has offices in Washington. The Diversity Institute has offices and programs at the University of South Dakota in Vermillion.