The Last Word
Jun. 2, 2011, 12:53 AM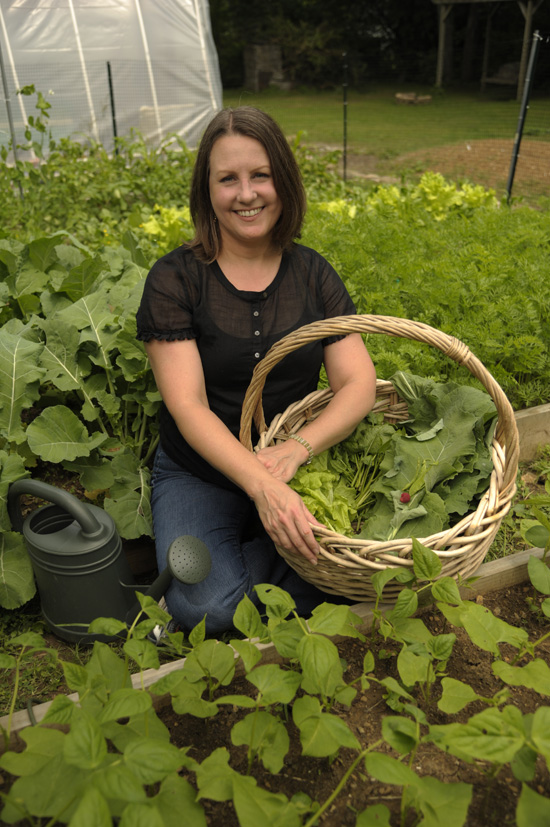 On most weekends, you'll find Terrie Barrow washing, peeling, grinding, slicing, dicing, boiling, baking, canning or freezing fresh food gathered from her garden.
While she and her husband, Richard, had always gardened organically and made a lot of their own food, in 2004 they decided to "step it up a bit" when Barrow, administrative assistant for the Margaret Cuninggim Women's Center at Vanderbilt, faced a breast cancer diagnosis.
"I was 39, in great shape, with no risk factors," she recalled. The only suspect she could identify was processed food, which she set out to eliminate from her diet.
Together the Barrows created an "urban farm" at their home, situated on a half-acre lot in Inglewood, a few minutes from downtown Nashville.
Seven years later, Barrow and her family produce almost all of their own food.
Herbs comprise the front garden, including lots of basil for Barrow's homemade pesto. In the back garden and greenhouse are tomatoes, peppers, squash, lettuces, carrots, okra, onions and more. They also farm tilapia and catfish in an aquaponics tank.
"People ask how I find the time," Barrow said, "but it's something that we do as a family. Everybody pitches in."
The hard work is worth it when the reward is natural, healthy food that tastes better and costs less, she said. And the greatest reward of all?
Seven years after her diagnosis, Barrow is cancer-free.
"I've always believed that the food we eat and the things we use should be natural, not artificial," she said. "And homegrown food is delicious. No one is going to like wilted kale on the side of a fast-food plate, but if you eat kale fresh out of your garden, it's amazing."