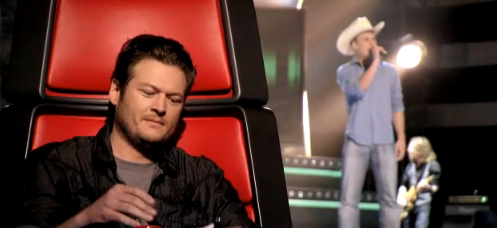 Vanderbilt student Patrick Thomas has advanced to the finals on the NBC television show "The Voice," which airs Tuesdays at 8 p.m. CST.
The rising junior from Dallas (Class of 2013), is pursuing a double major – voice at the Blair School of Music, and economics in the College of Arts and Science.
A  country singer who hails from Colleyville, Tex., he wowed audiences with his rendition of Tim McGraw's "Live Like You Were Dying" in his first audition.
The show is similar to American Idol in that home viewers vote for their favorites. What's unique is that the judges, including pop songstress Christina Aguilera and country crooner Blake Shelton, select which contestants they would like to mentor during the competition based on hearing them – but not seeing them – perform.
Thomas will be advised by Shelton, the reigning CMA Male Vocalist of the Year.