'Opera on the Mountain' set for June 4 at Dyer Observatory
by
Chris Skinker
May. 24, 2011, 11:11 AM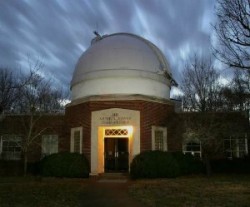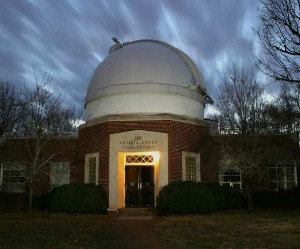 Make reservations online or by calling (615) 832-5242
Vanderbilt's Dyer Observatory will again host the Nashville Opera for a very special evening of music at 7 p.m. Saturday, June 4. The concert will take place in the observatory's patio tent and guests are encouraged to bring a picnic basket and beverages.  Admission will begin at 5 p.m.
This year's concert will highlight music from iconic Broadway shows and some of the world's best-loved operas.  Performances included selections from Showboat, My Fair Lady, Annie Get Your Gun and Camelot. Operatic selections scheduled to be performed come from the early 20th century comic opera Gianni Schicci by Giacomo Puccini and The Marriage of Figaro composed by Wolfgang Amadeus Mozart.
Tickets are available at three price levels: $30 for a picnic/lawn pass, $50 for a reserved table seat and $150 for a Patron Level seat. Those purchasing Patron Level seats will also attend a private reception with the cast prior to the concert and have special reserved table locations.  Reservations are required and must be purchased prior to June 4 from Nashville Opera online or by calling (615) 832-5242. Parking at Dyer is included in the admission.
At the conclusion of the evening's program, guests will have an opportunity to view the stars through the Seyfert Telescope.
Founded in 1981, the Nashville Opera is Tennessee's largest professional opera company and one of the most successful regional companies in the United States. The Tennessee Performing Arts Center hosts the company's main stage performances with attendance in excess of 17,000 annually. Through its extensive education and outreach touring programs, Nashville Opera reaches more than 30,000 students in Middle Tennessee each year.
Built in 1953, Dyer Observatory sits atop one of Nashville's highest peaks. Since its opening, the observatory has served as a community resource for the teaching of science as well as a venue for public, private and corporate events. In 2009 Dyer Observatory was placed on the National Register of Historic Places.
Dyer Observatory is located at 1000 Oman Drive, off Granny White Pike between Old Hickory Blvd. and Otter Creek Road, near Radnor Lake. Directions are available here.