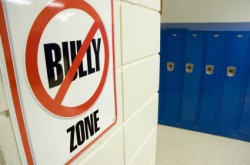 Margie Gale, Work/Life Connections-EAP's nurse wellness specialist, talks with Andre Christie-Mizell, associate professor in sociology, about his research.  The emphasis is on the effect of a father's time spent with the children and the decrease in bullying behaviors.
Listen here.
Listen to interviews, tips and tidbits on a variety of health and wellness topics ranging from choosing child care to healthy dining to the civilized workplace. Listen from your MP3 player or your computer.
The Faculty/Staff Health & Wellness Wellcasts are available at http://healthandwellness.vanderbilt.edu.