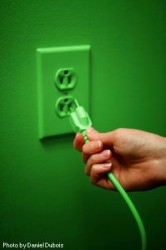 On Sunday, May 15, Plant Operations will perform electrical power maintenance on campus between the hours of 4 a.m. and 6 p.m.  Some buildings on campus will not have power or air conditioning during this time.
The outage does not affect the baseball game with the University of Florida, Stevenson Center, Peabody, The Martha Rivers Ingram Commons or the Medical Center.
On Friday, before leaving, each employee should turn off computers, servers and any other electronic devices in the office.
The following buildings will not have power or air conditioning during part or all of the maintenance period:
25th Ave. Garage
Admissions
Alumni  Hall
Barnard Hall
Benson Hall
Branscomb Quad
Bryan Building
Calhoun Hall
Carmichael Towers (East and West)
Chaffin
Cole Hall
Community Partnership House and Annex
Divinity School
Featheringill-Jacobs Hall
FEL
Furman Hall
Garland Hall
Kirkland Hall
Kissam Quad
Law School
Lewis House
Library
McGill Hall
McTyeire Hall
Memorial Gym
Morgan House
Neely Auditorium
NMR (Round Building)
Old Gym
Old Science
Owen Graduate School of Management
Power Plant Gen#1
Residence Seven
Schulman Center
Tolman Hall
University Club
West Side Row
Wilson Hall
Women's Center
The following buildings will have power, but no air conditioning:
Blair
Buttrick
Mayfield
Student Life Center
Studio Arts