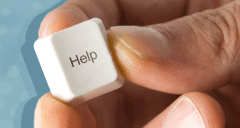 As May is Mental Health Month, counselor Ralph Topham talked with Dr. Paul Ragan, medical director of Work/Life Connections-EAP, about the symptoms of trauma which may recur with the anniversary date of the 2010 Nashville May floods.
There is a Mental Health screening which is anonymous and available on the Work/Life Connections-EAP website.  This screen is valuable for determining the extent of a person's reactions to psychological stressors.
Take the Mental Health Screening.
Listen here.
Listen to interviews, tips and tidbits on a variety of health and wellness topics ranging from choosing child care to healthy dining to the civilized workplace. Listen from your MP3 player or your computer. The Faculty/Staff Health & Wellness Wellcasts are available at http://healthandwellness.vanderbilt.edu .