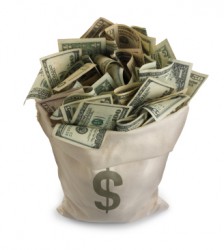 Work/Life Connections-EAP offers a personal cash flow management seminar to give people the tools to think about, design, and implement an effective cash flow for their personal finances.  This seminar helps bring a business-like approach to minding money.
The seminar will be offered on Thursday, May 12, from 4-5 p.m. in Room 415 Light Hall.  Ralph Topham, LPC-MHSP, CEAP, will be the instructor.
Register with the LMS enrollment procedure.
Listen to a Wellcast discussion detailing the spreadsheets discussed in the seminar or view the Cash Flow Management Spreadsheet Tools.
Learn more about other Work/Life Connections-EAP skill development training opportunities.
Work/Life Connections-EAP is part of Faculty and Staff Health and Wellness