Media Inquiries
Latest Stories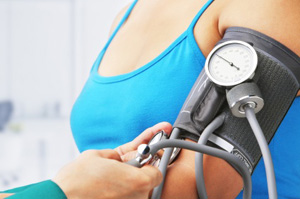 The transporter protein NET actively removes the neurotransmitter norepinephrine – a mediator of the sympathetic (fight-or-flight) nervous system – from synapses. Genetic variants in NET have been associated with neuropsychiatric disorders, but their effects on cardiovascular regulation have not been explored.
The research teams of Randy Blakely, Michael Stein, and Daniel Kurnik genotyped the NET gene and studied cardiovascular responses at rest and during exercise in 145 healthy subjects.
They found that 44 percent and 59 percent of participants had at least one of two common variants in the NET gene (T-182C and A-3081T, respectively). Participants with NET variants had higher systolic blood pressures during exercise and higher diastolic blood pressures at low levels of exercise, but no differences in heart rate or norepinephrine concentrations.
The findings, reported in the April issue of Pharmacogenetics and Genomics, may have clinical relevance since exaggerated blood pressure response during exercise is associated with future adverse cardiovascular outcomes, including hypertension.