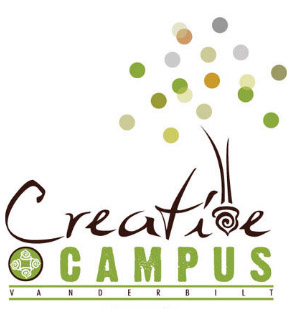 The Curb Center at Vanderbilt is pleased to announce its signature Creative Campus Innovation Grant Program, which offers Vanderbilt faculty, staff, and students the opportunity to produce original ideas and harness their creativity as a force for positive social change.
The program seeks to encourage pilots that place creativity at the center of campus life, such as:
integrating into the curriculum media, design, creative practice and expression;
transforming campus spaces through serendipitous, out-of-the-ordinary experiences;
starting engaging and uncommon conversations across disciplines or among unlikely participants – with a special emphasis on demonstrating how creativity can help broaden public deliberation and the common creative process intrinsic to cultural, scientific, entrepreneurial, and design work; and
fostering individuals' creative and expressive potential—the skills they need to imagine ideas and then lead others in making those innovations a reality.
What we are looking for
Interested parties should submit their ideas in 500 words or less (or an equivalent three minute video, slideshow, etc.) to sara.m.lee@vanderbilt.edu.
What to address
How does the idea meaningfully contribute to a more creative, non-routine campus experience?
What realistic challenges and constraints might you face?
How will you document and reflect upon your experience? What resources might you need to do so?
Grants
Project grants could range from $500 to $5,000. The review process for larger grants will be significantly more competitive.
Process and Timeline
All proposals must be submitted by 5 p.m. on Tuesday, May 31, 2011. Proposals will be reviewed by a committee comprising creative campus faculty task force members, students and staff. Winning proposals will be selected by Aug. 1, 2011. The implementation process will progress from Fall 2011 through Spring 2012, and will culminate in a showcase of innovations at a catalyst event in Spring 2012.
Contact: Sara Lee, sara.m.lee@vanderbilt.edu.