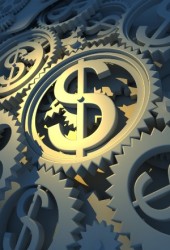 The passage of the Dodd-Frank Wall Street Reform and Consumer Protection Act is considered the most sweeping change to financial regulation since the Great Depression. It was created and signed into law in 2010 as a result of the recent recession, with the goal of bringing more accountability to Wall Street and big banks.
On May 5-6, experts and leaders from the financial and banking industries will come to Vanderbilt University to discuss the challenges and regulatory changes surrounding implementing this massive financial regulation.
The conference is being led by the Financial Markets Research Center at the Vanderbilt Owen Graduate School of Management in Owen's Averbuch Auditorium.
The conference is by invitation only, but media are invited to attend by contacting Amy Wolf at amy.wolf@vanderbilt.edu.
Among speakers at the 24th annual conference will be:
"Passage of the massive Dodd-Frank act poses new issues for regulators as they implement the changes called for in the act. Implementation is difficult because the provisions of the act leave considerable leeway for discretion," said Hans Stoll, director of the FMRC and Anne Marie and Thomas B. Walker, Jr. Professor of Finance at Owen. "As a consequence, there is likely to be regulatory overlap, jurisdictional disputes, counterproductive regulations and costly rules."
Topics to be discussed:
Maintaining Housing Finance in a World of Uncertainty
Regulating Risky Banks
Fixing Too-Big-To-Fail
Rulemaking Under Dodd-Frank
Regulatory Changes in Europe
Regulatory Implications of the Flash Crash
Regulating High Frequency Trading
The Changing Face of Equities Markets
Hedge Fund Behavior
Credit Default Swaps
WHAT: Financial Markets Research Center conference on Dodd-Frank Wall Street Reform and Consumer Protection Act.
WHERE: Vanderbilt Owen Graduate School of Management, Averbuch Auditorium.
WHEN: Thursday, May 5, and Friday, May, 6.
The Vanderbilt Owen Graduate School of Management is ranked as a top institution by BusinessWeek, The Wall Street Journal, U.S. News & World Report, Financial Times and Forbes.