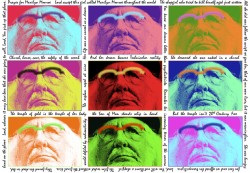 Father Ernesto Cardenal, an acclaimed poet and liberation theologian, visits Vanderbilt University Sunday, May 1, to give a reading of his poetry.
Cardenal will recite poems from his recent collection The Origin of Species and Other Poems at 2:30 p.m. in Benton Chapel on the Vanderbilt campus.
The reading is free and open to the public.
Cardenal, acknowledged as one of Latin America's greatest living poets, is the author of more than 35 books. He studied with the Trappist monk Thomas Merton and was ordained as a Roman Catholic priest in 1965. He lives in Nicaragua, where he is vice president of Casa de los Tres Mundos, a literary and cultural organization.
"Cardenal's poetry is impure, defiantly, in that it unites political ugliness and the beauty of the imaginative vision," poet Robert Bly has said.
The reading is sponsored by Vanderbilt University Divinity School. Copies of The Origin of Species and Other Poems will be available for purchase at the event, and Cardenal will sign books after the reading.