Media Inquiries
Latest Stories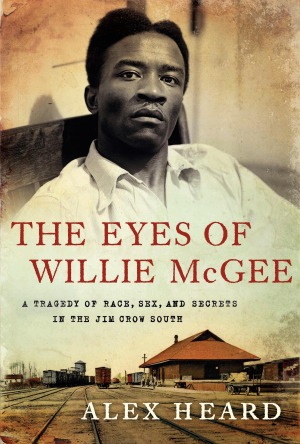 Early Civil Rights period focus of discussion
Eric Etheridge, Charles Euchner and Alex Heard – three Vanderbilt University alumni who have written important books about the early years of the Civil Rights Movement – will return to their alma mater for a discussion and book signing on April 21.
"From Jim Crow to the March on Washington: Alumni Authors Look Back on the Beginnings of a Movement" will take place in the Community Room of Vanderbilt's Central Library from 5:30 to 7 p.m. John Seigenthaler, founder of The First Amendment Center and host of WNPT's A Word on Words, will serve as moderator.
Heard wrote The Eyes of Willie McGee: A Tragedy of Race, Sex and Secrets in the Jim Crow South (HarperCollins, 2010), the story of a young African American man from Laurel, Miss., who was executed in 1951 for allegedly raping a white housewife. The Washington Post named it a Best Book of 2010.
To tell the story, Heard relied on exhaustive documentary research, including court transcripts, contemporary newspaper reports, archived papers, letters, FBI documents, interview transcripts and other untapped sources, along with the recollections of family members whose parents or spouses were involved in the case.
Heard, a native of Jackson, Miss., came to Vanderbilt as a transfer student in 1978. He enjoyed writing for student publications and earned his B.A. in English in 1980. After graduation he moved to Washington, D.C., where he began working at magazines. Heard is the editorial director of Outside magazine. He also has worked as an editor and writer at Wired, The New York Times Magazine, New Republic and other publications.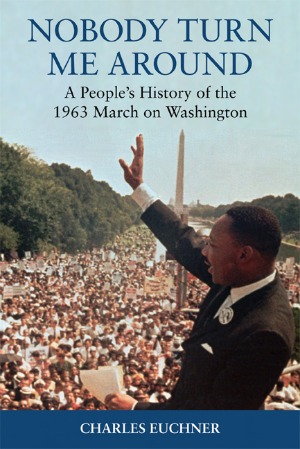 Charles Euchner's latest book is Nobody Turn Me Around: A People's History of the 1963 March on Washington (Beacon Press, 2010). He addresses the significance of the August 28 March on Washington with Martin Luther King Jr.'s iconic "I Have a Dream" speech in the context of the overall Civil Rights Movement. The author conducted oral history interviews with more than 100 march participants – ranging from high-profile Civil Rights leaders to average Americans who endured abuse while standing up for what they believed.
Euchner, who majored in political science and received his bachelor's degree from Vanderbilt in 1982, went on to earn a master's degree and doctorate from Johns Hopkins University. His research has focused on the grassroots level of politics. Books that he has written or co-authored include Extraordinary Politics, Selecting the President, Urban Policy Reconsidered, The Last Nine Innings and Little League, Big Dreams.
Euchner has taught at Yale and the University of Pennsylvania and served as the executive director of the Rappaport Institute for Great Boston at Harvard University's John F. Kennedy School of Government. Before becoming an academic, he was a staff writer for Education Week. Euchner is also the creator of The Writing Code.
Etheridge is the author and photographer of Breach of Peace: Portraits of the 1961 Mississippi Freedom Riders (Atlas, 2008). The book features 40-year-old mugshots of more than 300 arrested riders in Jackson, Miss., as well as new portraits and excerpts of interviews with 80 of those riders whom Etheridge has tracked down through extensive research.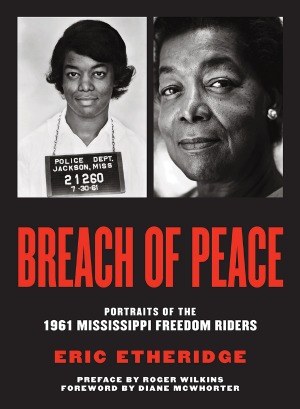 Twenty portraits from Breach of Peace were part of the "Road to Freedom" exhibition of Civil Rights photography displayed in museums across the nation. Although the book is finished, Etheridge continues to look for surviving riders to document this remarkable historical period.
Etheridge grew up in Carthage and Jackson, Miss. He majored in English and was a student journalist at Vanderbilt before earning his bachelor's degree in 1979. He has worked as an editor for The Nation, Rolling Stone and Harper's, among other publications. Currently, he is a photographer in New York City.
This event is free and open to the public. For more information, call Celia Walker at 615-343-4701.