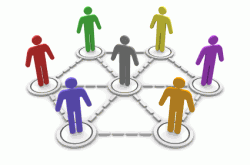 Vanderbilt Information Technology Services is in the process of phasing out VUspace for individuals, which has been used for Web pages and file storage, and replacing the services it provides with more robust and modern technology.
VUspace for individuals will be retired October 1. VUspace Groups will not be affected.
There will be a 5-10 minute window Friday, April 8, at midnight where VUspace will be unavailable. During this outage, data or Web pages in a VUspace folder will be inaccessible.
In the near future, University Web Communications, in partnership with ITS, will make available new options including themes and tools that Vanderbilt students, faculty and staff can use to host and maintain their individual Web pages. University Web Communications will provide detailed instructions on how to move your Web content from VUspace to the new solution. This move will only affect websites that are currently hosted in VUspace – other websites are not affected.
For data storage, ITS provides several free options that offer more robust service than those currently provided by VUspace. They include:
SkyDrive, which is now available to the Vanderbilt community through our new product VU Live.  SkyDrive is a file storage and sharing service that allows users to upload files to the computing cloud, and then access them from a Web browser. It uses Windows Live ID to control access to the user's files, allowing them to keep the files private, share with contacts, or make the files public. Publicly-shared files do not require a Windows Live ID to access.

The service offers 25 GB of free personal storage, with a maximum file size for individual files limited to 50 MB.  To sign up, go to VU Live.
Microsoft Office SharePoint 2010 provides comprehensive content management with 1 GB of personal storage space.  SharePoint 2010 will be available for use summer 2011 and you will receive more information on how to provision SharePoint 2010 at a later date.
Finally, effective immediately, new VUspace accounts will no longer be provisioned.
Questions?  Contact your local support provider.