Media Inquiries
Latest Stories
Phillip Ackerman-Lieberman, assistant professor of Jewish studies and law and affiliated assistant professor of Islamic studies and history, has co-edited A Jew's Best Friend?: The Image of the Dog Throughout Jewish History, published by Sussex Academic Press.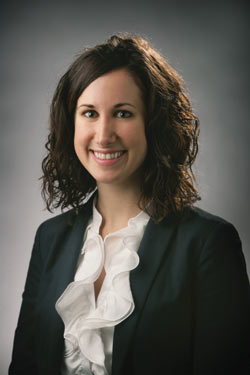 Kara Allen has been named assistant director of federal relations in Vanderbilt's Washington, D.C., office. Allen, a Vanderbilt alumna, previously worked as an aide to Congressman Jim Cooper.
The Council for Advancement and Support of Education (CASE) recognized several Vanderbilt communications efforts in its District III competition. "Opportunity Vanderbilt" by Chris Baltz and Jan Read was recognized in the Films and Videotapes category; "This Sporting Life" by C.F. Payne andDonna Pritchett was recognized in the Illustrations category; and the Vanderbilt website by Beth Fox, Melanie Moran, Gill Murrey, Gay Tidwell and Lacy Tite was recognized in the Overall Website Design and Implementation category.
Clisby Hall Barrow, senior associate counsel in the Office of Risk and Insurance Management, has been elected a fellow of the Tennessee Bar Foundation.
Kirill Bolotin, assistant professor of physics, has received a National Science Foundation Faculty Early Career Development Award for his research on the recently discovered material graphene and its possible use in electronic devices. NSF CAREER awards support exceptionally promising junior faculty who are committed to the integration of research and education and are likely to become the academic leaders of the 21st century.
Brian Fitzpatrick, associate professor of law, has received
the Paul M. Bator Award from The Federalist Society. The award recognizes an academic under age 40 who has demonstrated excellence in legal scholarship, a commitment to teaching, a concern for students, and who has made a significant public impact.
Connie Ford, director of the Childhood Cancer and Blood Disorders Patient Care Center, has received the Five Pillar Leader Award from Vanderbilt University Medical Center for exemplifying the medical center's leadership standards.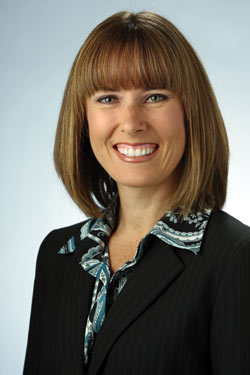 Terrah L. Foster, assistant professor of nursing, has received the 2011 New Investigator Award from the Hospice and Palliative Nurses Association.
Jason Goodrich, captain of the Vanderbilt University Police Department, has received the 2011 Mary Jane Werthan Award from the Margaret Cuninggim Women's Center at Vanderbilt. The award is given annually to honor an individual "who has contributed to the advancement of women at Vanderbilt on a systemic level."
Craig Anne Heflinger, associate dean for graduate education at Peabody College and professor of human and organizational development, has received the 2011 Mentoring Award from the Margaret Cuninggim Women's Center. The award is given annually to a member of the Vanderbilt community "who fosters the professional and intellectual development of Vanderbilt women."
Elizabeth (Ellie) Hill, a care partner with Obstetrics and Gynecology, and Sandra Hutter, assistant manager of Vanderbilt Bone and Joint in Franklin, have received the Credo Award, which recognizes staff and faculty who exemplify Vanderbilt University Medical Center's standards for service and all-around professionalism.
John Howser, director of the Medical Center Office of News and Communications, has been named assistant vice chancellor for news and communications, effective Jan. 1, 2012. Howser will replace current Assistant Vice Chancellor Bill Hance, who will retire at the end of the calendar year.
Peter Lake, University Distinguished Professor of History at Vanderbilt and a fellow at All Souls College, University of Oxford, delivered a six-week series of lectures on Bad Queen Bess as the Ford's Lecturer in British History. The Ford Lectures are a prestigious series of public lectures in English or British history given annually at Oxford by a distinguished historian.
Paul Lim, assistant professor of the history of Christianity and affiliated professor of history, has been selected as one of seven Luce Fellows in Theology for 2011-12 by the Henry Luce Foundation. Lim will embark on his next major project, God's Problems: Revelations, Strange Providence and the Religious "Other" in Enlightenment England, during his fellowship year.
Lee Martin, assistant director of the English Language Center at Vanderbilt, has received the President's Award from Tennessee Teachers of English to Speakers of Other Languages.
Alice Randall, writer-in-residence in African American and Diaspora studies at Vanderbilt, has been accepted for a month-long stay this summer as an artist-in-residence at the Yaddo artists' community in Saratoga Springs, N.Y.
Thomas A. Schwartz, professor of history, delivered a lecture, "Kissinger's Realpolitik and American Exceptionalism," during a Washington, D.C., seminar jointly sponsored by the Woodrow Wilson International Center for Scholars and the National History Center.
Steve Turner, a Vanderbilt alumnus who provided the intial funding for the Vanderbilt Center for Nashville Studies, has been named the 2011 Nashvillian of the Year by Easter Seals Tennessee for his vision and philanthropic work, specifically his efforts to redevelop The Gulch area of downtown Nashville.
Vanderbilt was ranked 10th among the "Best Places to Work for Postdocs" for 2011 by The Scientistmagazine.
Vanderbilt University Medical Center has been named one of the "50 Best Hospitals in America" byBecker's Hospital Review.
Jennifer Wetzel has been named a senior information officer in the Division of Public Affairs with responsibilities for media relations and publications writing within the medical center and Peabody College. Wetzel previously was assistant director of communications at Belmont University.