Media Inquiries
Latest Stories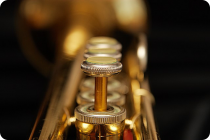 The Blair School of Music has another packed schedule of concerts in April. Here's the lineup:
The Blair Signature Series: The Blakemore Trio
Friday, April 1, 8 p.m., Ingram Hall
Amy Dorfman, piano; Carolyn Huebl, violin; Felix Wang, cello
The trio opens their Spring program with Beethoven's sixth trio, a work that unfolds with gentle warmth and transforms into passages of exuberant lyricism and unbridled joy. The trio combines this with Shulamit Ran's Soliloquy written in 1997. Claiming Beethoven as her "idol in every way", the Pulitzer-prize winning composer describes her own music as "strongly etched musical characterization propelled by a sense of drama and expression" Ran draws inspiration from the play The Dybbuk by S. Ansky, one of the great treasures of modern Jewish culture.
The program will close with Brahm's magnificent C minor piano trio. Written in 1887 while spending the summer months in the Swiss Alps, Brahms captures the majestic grandeur, the profundities of nature and folk elements of the mountains.
The event is sponsored by an anonymous friend of the Blair School.
Valet parking provided.
Blair Percussion Vortex
Sunday, April 3, 8 p.m., Ingram Hall
Combine high-energy percussion performance with world-renowned engineers, composers, and artists, and you find yourself in the center of the Vortex. Vortex returns to the Ingram stage in new collaborations with old friends. Composer Mary Ellen Childs returns with musician/computer engineer John Harrison and the creative team from H.A.L. (HackArtLab). The result is a computer-driven visual element that responds to the Vortex. Baltimore composer Jeffery Briggs comes back to his favorite percussion group with an exuberantly expanded Ecliptic marimba quartet. Vortex takes on the visually stunning work of Flying Foot Forum's Peter O'Gorman. Topping off the evening, world-acclaimed electric violin virtuoso Tracy Silverman is featured with Scenic Overlap, a new work for electric violin and Vortex. Admission is free but seating goes fast. Reception to follow.
Blair Signature Series: The Blair Brass Quintet
Monday, April 4, 8 p.m., Steve and Judy Turner Recital Hall
Allan Cox, trumpet; Pat Kunkee, trumpet; Lawrence Borden, trombone; Gilbert Fox, tuba; Leslie Norton, horn
The Blair Brass Quintet, founded in 1995, has concertized throughout the Southeast and is very involved in exposing young people to their music through school concerts. Their repertoire ranges from traditional to contemporary.
Valet parking provided.
Blair Signature Series: The Annual Appalachian Celebration – Benefit Concert
Friday, April 8, 8 p.m., Ingram Hall
Matt Combs, director
This annual hoe-down features Blair's own folk instrument performance faculty, and is always full of surprise guests from the Nashville music industry. Come for the unexpected, and stay for the joy of this region's best folk music – by some of the best musicians in the country.
This concert is a benefit for the Jerome "Butch" Baldassari Pre-College Scholarship Fund at the Blair School. Donations are suggested but not required and will be collected at the door.
Valet parking provided.
The Blair Big Band Spring Concert
Saturday, April 9, 8 p.m., Ingram Hall
Billy Adair, director
Sponsored by Melissa and Scot Hollmann
Blair Suzuki Performing Group
Sunday, April 10, 2:30 p.m., Steve and Judy Turner Recital Hall
Carol Smith, director
Blair Suzuki Children's Cello Choir
Kirsten Cassel Greer and Anne Hall Williams, directors
Vanderbilt University Concert Choir
Sunday, April 10, 2 p.m., Ingram Hall
David Binns Williams, director
The oldest performing ensemble on campus performs choral works of all genres.
Vanderbilt Orchestra
Wednesday, April 13, 8 p.m., Ingram Hall
Joe Lee, conductor
This concert will featuring the winners of the 2010 Blair Concerto Competition.
Sankofa – Vanderbilt's African Drumming and Dance Ensemble
Thursday, April 14, 7 p.m., Ingram Hall
Kwame Ahima, director
Blair Nightcap Series: Agnes Wan and ChiHee Hwang
Thursday, April 14, 8 p.m. – Pre-concert talk with musicologist Melanie Lowe, 8:30 p.m. – 50-minute performance
Duo Piano Arrangements of the Solo/Orchestral Pieces
W.A Mozart- Sonata No.5 in GM, K 283 (arranged for 2 pianos by E. Grieg)
P.I. Tchaikovsky – The Nutcracker Suite, Op. 71a (arranged for 2 pianos by N. Economou)
W. Bolcom – The Garden of Eden, four Rags for 2 Pianos: III. The Serpent's Kiss, and IV. Through Eden's Gate
Sponsored by Nissan North America Inc.
This event will be video recorded for later broadcast on WNPT-2 Television.
Valet parking provided.
Nashville Jazz Orchestra – Writers Night
Friday, April 15, 8 p.m., Steve and Judy Turner Recital Hall
Ticketed Event – Ticketed information TBA
Blair Symphonic Choir and Orchestra
Saturday, April 16, 8 p.m., Ingram Hall
David Cassel and Joe Lee, directors
Requiem by Wolfgang Amadeus Mozart
An encore performance of this program will be held on Sunday, April 17 at Belle Meade United Methodist Church.
Vanderbilt Steel Drum Ensemble
Sunday, April 17, 7 p.m, Ingram Hall
Mat Britain, director
Sponsored by Lisa Heinz with congratulations to Charlie Tighe and the Class of 2011.
Faculty Recital
Monday, April 18, 8 p.m., Steve and Judy Turner Recital Hall
Dorfman/Wait Piano Duo
Amy Dorfman and Mark Wait perform works by Brahms, Kurtág, and Schubert
Blair Presents – Piano Trio Dali
Friday, April 22, 8 p.m., Ingram Hall
Vineta Sareika, violin, Christian-Pierre La Marca, cello, Amandine Savary, piano
First-prize winners and a Gold Medal at the 6th International Chamber Music Competition in Osaka (Japan), the Dali Trio is a sensation and is already considered to be one of the most remarkable trio of its generation.
The trio's name is a reference to the precious Asiatic marble from the Chinese city of Dali, a material that is progressively and fastidiously carved to produce works of art. This work, this thoughtful and creative shaping, the symbols of Dali's marble, reflects the Trio's essential musical values. The contrasting itineraries and temperaments of its members, united at the same time by strong ties of friendship, bring a balance and a very special light to their formation.
Valet parking provided.
Guest Artist Recital
Saturday, April 23, 8 p.m., Steve and Judy Turner Recital Hall
Alex Kerr, violin and Anton Nel, piano
Program includes works by Debussy, Beethoven and Franck
Kerr and Nel will conduct master classes in Turner Recital Hall on Friday, April 22. The Public is invited to observe.
2 p.m. – master class with Alex Kerr, violin
4:30 p.m. – master class with Anton Nel, piano
Alexander Kerr's expressive and charismatic style has made him one of the most accomplished and versatile violinists on the international music scene today. In 1996 at the age of 26, Mr. Kerr was appointed to the prestigious position of concertmaster of the Royal Concertgebouw Orchestra in Amsterdam, the Netherlands. After nine successful years at that post, he left in June 2006 to assume the endowed Linda and Jack Gill Chair in Music as Professor of Violin at the Indiana University Jacobs School of Music. In addition to his teaching responsibilities in Bloomington, he maintains a busy concert schedule appearing with orchestras and in recital and chamber music performances throughout the United States., Asia and Europe. In 2008 he began his tenure as principal guest concertmaster of the Indianapolis Symphony Orchestra.
Anton Nel, winner of the first prize in the 1987 Naumburg International Piano Competition at Carnegie Hall enjoys a remarkable and multifaceted career that has taken him throughout North and South America, Europe, Asia, and South Africa. Following an auspicious debut at the age of twelve with Beethoven's C Major Concerto after only two years of study, the Johannesburg native captured first prizes in all the major South African competitions while still in his teens, toured his native country extensively and became a well-known radio and television personality. A student of Adolph Hallis, he made his European debut in France in 1982, and in the same year graduated with highest distinction from the University of the Witwatersrand in Johannesburg. He came to the United States in 1983, attending the University of Cincinnati, where he pursued his masters and doctor of musical arts degrees under Bela Siki and Frank Weinstock. In addition to garnering many awards from his alma mater during this three-year period he was a prizewinner at the 1984 Leeds International Piano Competition in England and won several first prizes at the Joanna Hodges International Piano Competition in Palm Desert in 1986.
Blair Pre-College Progam Scholarship Recital
Wednesday, April 27 and Thursday, April 28, 6 p.m., Steve and Judy Turner Recital Hall
Blair's finest pre-college students featured in a variety of solo works for piano, strings, woodwinds, brass and voice
Suzuki Cello Graduation and Festival Concert
Saturday, April 30, 1 p.m., Steve and Judy Turner Recital Hall
Anne Hall Williams and Kirsten Cassel Greer, directors
Blair Pre-College Program Scholarship Recital
Saturday, April 30, 4 p.m., Steve and Judy Turner Recital Hall
Blair's finest pre-college students featured in a variety of solo works for piano, strings, woodwinds, brass and voice.
Contact: Cindy Steine, (615) 322-7651