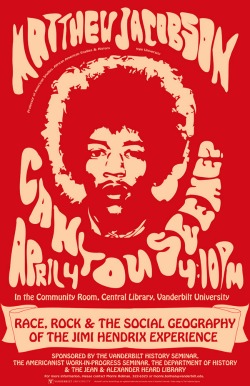 Yale University cultural historian Matthew Jacobson will lecture April 4 at Vanderbilt University on iconic 1960s rocker Jimi Hendrix in the context of the Civil Rights struggle.
"Can You See Me? Race, Rock and the Social Geography of the Jimi Hendrix Experience" will take place in the Community Room of Vanderbilt University's Central Library at 4:10 p.m. The talk, which is free and open to the public, is based on a chapter of Jacobson's current book project, Odetta's Voice and Other Weapons: The Civil Rights Era as Cultural History.
"Professor Jacobson's lecture is scheduled on the 43rd anniversary of the assassination of Dr. Martin Luther King Jr. and will, in part, explore Hendrix's own efforts to come to terms with the tragedy in a concert he gave afterwards," said Gary Gerstle, the James G. Stahlman Professor of American History and director of the Vanderbilt History Seminar. "More broadly, our guest speaker will look at Hendrix's meteoric but brief career against the backdrop of the Civil Rights struggle, his music as a text through which to explore the era's vexed cultural politics of race."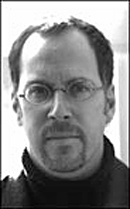 Jacobson, professor of American studies, African American studies and history, has written extensively on race, ethnicity, immigration and empire in the 20th-century United States. His book Whiteness of a Different Color: European Immigrants and the Alchemy of Race received the John Hope Franklin Prize for best book in American studies and the Ralph J. Bunche Award of the American Political Science Association. Jacobson's other works include Roots Too: White Ethnic Revival in Post-Civil Rights America and What Have They Built You to Do? The Manchurian Candidate and Cold War America.
Jacobson also directs a web-based project called Historian's Eye, an archive-in-progress that documents the images and sounds of contemporary political events and issues.
A reception follows the talk on the second floor of Benson Hall. This lecture is sponsored by Vanderbilt History Seminar, the Americanist Work-in-Progress Seminar, the Department of History and the Jean and Alexander Heard Library.Video of the lecture will be available after the event at http://news.vanderbilt.edu.