Medical mistakes interfere with hospitals' 'do no harm' aim
by
Amy Wolf
Mar. 18, 2011, 2:05 PM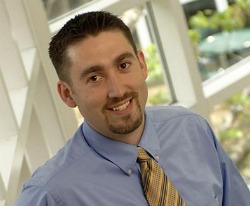 The new national health care plan calls for greater access to medical care for Americans and greater transparency and accountability among health care providers.
But without dramatic organizational and cultural reforms within health care organizations, more medical errors are sure to happen. And medical errors are already at epidemic proportions, as recently discussed in new research published in the New England Journal of Medicine.
Two Vanderbilt Owen Graduate School of Management professors who specialize in health care and organizational behavior and who've done extensive current research tied to medical mistakes, believe that hospitals have such a hard time preventing medical errors because they don't have clear safety culture or an adequate "conceptual toolkit" for improving safety.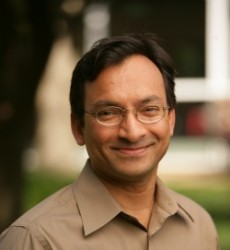 "It's shocking that as much goes right as it does in a hospital," said Vanderbilt management professor Ranga Ramanujam, who has researched why the quality within U.S. hospitals seems to be lagging and what can be done about it.
"Reforms in the cost, access and technology tied to health care are a step in the right direction, but they must be coupled with a clear strategy on how to change the culture of a health care organization or more medical errors are sure to happen," said assistant professor of management Timothy Vogus.
Both Ramanujam and Vogus believe an improved safety culture and new safety and innovation protocols are key. Vogus just released one of the first papers that examine the need to create cultural change within hospitals. Vogus and his co-authors from the University of Michigan lay out a comprehensive three-prong framework of how to create a safety culture in the complex health care environment.
"In health care, a safety culture encompasses the shared values, attitudes and behavioral norms that every member of the organization needs to focus on to minimize patient harm," said Vogus.
Three ways to create a safety culture in health care
1. Enabling
Vogus and his co-authors found that there are at least two ways in which health care leaders enable safer practices on the front line. First, by directing attention to safety through personal example and organizational practices, so subordinates actually see certain actions that lead to a safer environment.
Secondly, by creating an atmosphere where practitioners feel safe to speak up and report medical errors without fear of recrimination.
2. Enacting
Enacting is directly connected to communication and repeating safety guidelines until they become meaningful practices. Missing or withheld information means that frontline caregivers lack the tools to detect and make sense of an emerging threat to safety and limits their ability to pursue an alternate course of action that could help a patient.
"Enacting a safety culture relies on the willingness of frontline employees to communicate about potential sources of error and unsafe conditions, to disclose errors and near misses, and to transmit their concerns upward in the organization," said Vogus.
3. Elaborating
Once a safety culture has been enabled and enacted, it's time for health care leaders to refine safety practices and expand the initial set of safety practices.
"When elaborating is focused on patient safety, two themes emerge: the centrality of reflection and the centrality of feedback," said Vogus.
Why is it so hard to improve hospital safety?
"Threats of medical mistakes continue to exist because safer practices to manage them are not embedded in a binding safety culture," said Vogus.
Vogus' and Ramanujam's individual research finds that medical culture tends to focus on the autonomy of individual departments and practitioners, instead of the hospital or health care facility as a whole. This makes it nearly impossible to make across-the-board changes at hospitals nationwide.
Ramanujam believes that the health care industry's inability to embrace innovation prevents organizations from implementing key quality improvement measures.
"The professional culture of medicine contributes to the incomplete, ineffective and piecemeal implementation of otherwise promising technological processes, such as electronic medical records or computerized physician order entry, resulting in a minimal impact on safety," said Ramanujam.
Ramanujam says that unlike other environments, in a health care setting the manager does not have final authority to implement a change—the doctor or other medical professional ultimately decides whether or not to try a technical innovation.
"Since a medical professional's strongest belief is to help a patient, or at least 'do no harm,' they are often reluctant to try something new," said Ramanujam. "Avoidance is a natural response when a behavior like innovation implementation threatens deeply held norms"
Strategies to successful change
Ramanujam and other researchers tapped by the Academy of Management identified proven business strategies and practices to improve hospitals' implementation success. These include:
Develop leadership capabilities at all levels in the organization
Shift the focus from individual to collective goals (e.g. focus on creating a culture of teamwork or safety.)
Give individuals a voice in system development, maintenance and evaluation of new safety processes; share decision-making authority.
Create opportunities for workers to experiment in non-threatening ways, such as training, pilot projects, dry runs and simulations for new clinical procedures.
"Taken together and in an integrated fashion, these strategies can serve as effective antidotes to the features that threaten advancement in health care today, and usher in an era that embraces innovation and results in better outcomes for patients and society," said Ramanujam. "Administrators should tailor each approach to their own organizations' specific cultures and systems in order to realize their full benefits."
The paper co-authored by Vogus, titled "Doing No Harm: Enabling, Enacting, and Elaborating a Culture of Safety in Health Care" was published in the November, 2010 issue of Academy of Management Perspectives.
The paper co-authored by Ramanujam, titled "Why Does the Quality of Health Care Continue to Lag? Insights from Management Research," appeared in the February, 2009 issue of the Academy of Management Perspectives.