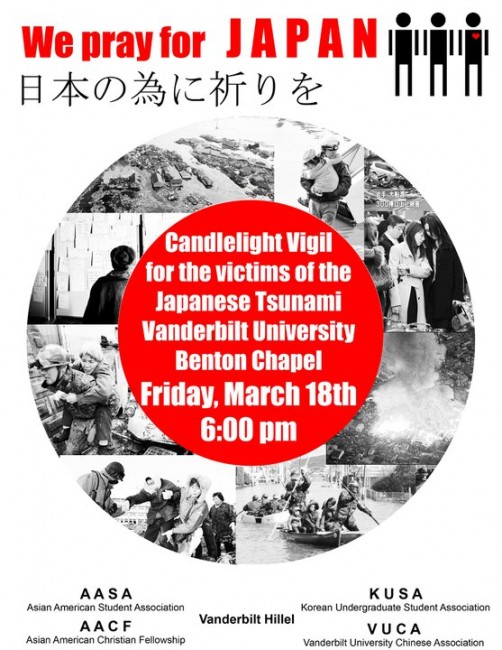 Vanderbilt University students will hold a candlelight vigil Friday, March 18, at 6 p.m. at Benton Chapel for victims of the earthquake and tsunami in Japan.
The event is open to the public and will be streamed live on the Vanderbilt News website.
The Honorable Hiroshi Sato, consul general of Japan; Richard McCarty, Vanderbilt provost and vice chancellor for academic affairs, and students will speak at the event. Members of the local Japanese community are also being invited to attend.
Free parking is available at Wesley Place Garage located at 21st Ave. and Scarritt Place. Attendees may park in any space not marked as reserved.
The Asian American Student Association, Asian American Christian Fellowship, Korean Undergraduate Student Association, Vanderbilt University Chinese Association and Vanderbilt Hillel are organizers for the event.
Related story:
Vanderbilt responds to earthquake and tsunami in Japan (3/11/11)