Vermund to address prevention of global HIV/AIDS March 22
by
Missy Pankake
Mar. 3, 2011, 9:50 AM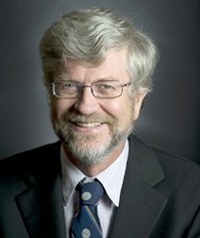 Vanderbilt Institute for Global Health Director Sten Vermund will present "Prevention of Global HIV/AIDS: Old Challenges and New Paradigms" on March 22 at Vanderbilt University as part of the 2010-2011 Chancellor's Lecture Series.
HIV/AIDS continues to be a global medical emergency of unprecedented proportions with multiple challenges in prevention, care and treatment, research, infrastructure and capacity development and funding.
A reception will be held at 4:30 p.m. in the North Lobby of Light Hall. The lecture will follow at 5:30 p.m. in Room 208, Light Hall, on the Vanderbilt University campus. The event is free and open to the public. Seating is limited and available on a first-come, first-seated basis. Parking is available in Central Garage, 1410 Medical Center Drive. Free shuttle service is available to Light Hall.    
"Dr. Sten Vermund's commitment to ensuring that vulnerable populations receive adequate health care in a self-sustaining manner reflects those values most important to Vanderbilt and its mission of responding to humanity's most critical needs," said Chancellor Nicholas S. Zeppos. "By empowering the lives of others, Dr. Vermund sets an affirming example for all of us. Through his pioneering research and caring spirit, we are deeply inspired and gain a sense of hope for the future of our world.  It is a great honor to recognize and celebrate his work – and its amazing impact in the U.S. and across the globe – as part of the Chancellor's Lecture Series."
Vermund, is the Amos Christie Chair in Global Health and director of the university-wide Vanderbilt Institute for Global Health.  He is also professor of pediatrics, medicine, obstetrics and gynecology, and preventive medicine at Vanderbilt University School of Medicine.
He has founded two organizations to spearhead HIV prevention, care and treatment in Africa. He also leads the HIV Prevention Trials Network for the National Institutes of Health. Vermund received the Superior Service Award from the U.S. Public Health Service and the Albert Einstein College of Medicine lifetime alumni achievement award, among others.
Vermund received his medical degree from Albert Einstein College of Medicine and completed his pediatric internship and residency, as well as a fellowship in epidemiology, at New York-Presbyterian Hospital. He also earned a master's degree in science at the London School of Hygiene and Tropical Medicine, a diploma in Public Health from the Royal Institute of Public Health and Hygiene in London and a doctoral degree in epidemiology from Columbia University in New York.
The Chancellor's Lecture Series brings to Vanderbilt and the wider Nashville community intellectuals who are shaping the world today. For more information about the Chancellor's Lecture Series, visit their website, e-mail cls@vanderbilt.edu or call (615) 322-0885.
The lecture will be streamed live and the archive will be available a few days after the talk.