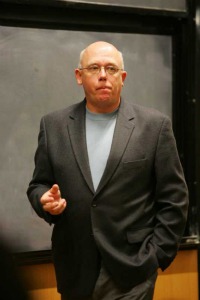 Public invited to lecture series on American politics
Political experts John Geer, Dave Lewis and Alan Wiseman will speak during the spring Saturday University lecture series at Vanderbilt University.
Saturday University, designed to fill the niche between the single lecture and a full degree program, offers a lecture each Saturday morning for four weeks organized around a central theme. The cost is $50 for the entire series, which meets 9:30 to 11:30 a.m. March 19, March 26, April 9 and April 16 in Cohen Memorial Hall on the Vanderbilt campus.
This semester's theme is "Through the Looking Glass of American Politics: Research and Lectures Exploring Current Events." Each session will conclude with a question-and-answer session.
The schedule:
March 19: "The 21st Amendment in the 21st Century: Politics, Economics and the Evolution of the Wine Wars" by Wiseman, associate professor of political science and law.
March 26: "The Tea Party, Sarah Palin and the 2012 Presidential Election" by Geer, Distinguished Professor of Political Science and chair of the department.
April 9: "President Obama and the New Republican Majority" by Lewis, professor of political science.
April 16: "Assessing Presidential Greatness: Washington to Obama" by Geer and Lewis.
To register for Saturday University, call (615) 343-3140 or download and print out the mail-in registration form.